Camper Vans For Sale
$55,900
2022 Transit Connect Titanium Mini-T Campervan RV ~
Here's your chance to secure a gently used Campervan, which still retains its fresh, off-the-lot charm and includes substantial bumper-to-bumper warranty coverage!
The compact design of the Mini-T Campervan allows it to snugly fit into your garage during non-use, providing a distinct advantage for those living in HOA-regulated communities. This small but mighty Motorhome boasts an impressive gas mileage of 24-28 MPG!
Dive into the unique features and advantages of owning a Mini-T Campervan. Experience the convenience and security of your very own mobile sleeping space as you embark on your travels! Moreover, the Mini-T Campervan can seamlessly transition into your daily vehicle, eliminating the need for multiple car ownership.
For any inquiries related to the Campervan, nationwide delivery options, or Mini-T RV financing, please don't hesitate to reach out to DLM-Distribution at 651-285-7089 or 507-382-9446 today.
View Details and photos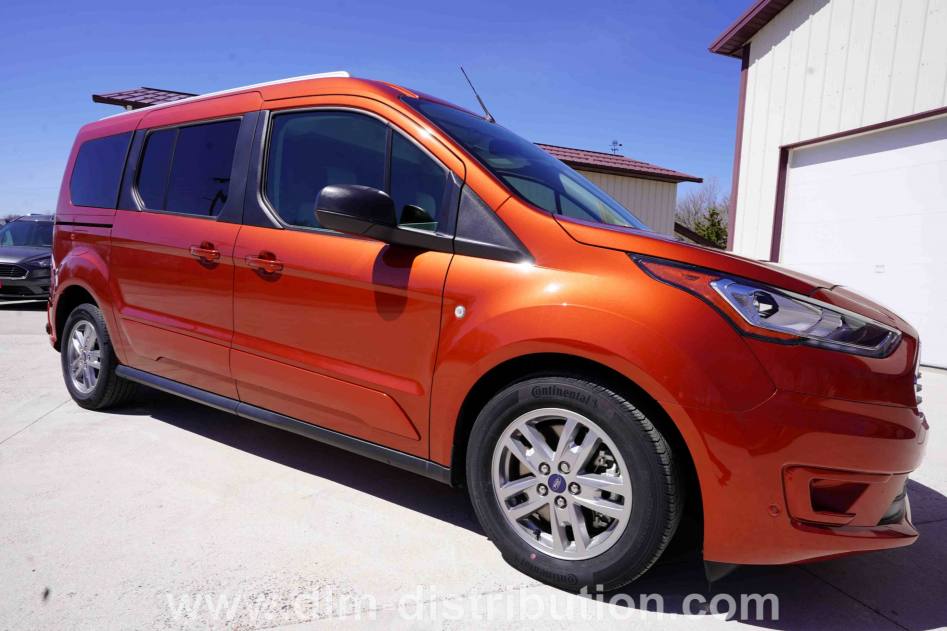 $ sale pending
New 2022 Sedona Orange Mini-T Campervan
Available now for immediate travels!
The Ford Transit Connect Mini-T Campervan will save you money on fuel and travel costs while still exploring the USA! Discouraged by the rising costs of travel? In need of a different vehicle? The Mini-T Campervan is a pleasure to drive, One of the most efficient Class B Campervans available, fits in a standard garage, and is hassle free set up at campsites.
This Transit Connect Campervan RV can become your primary vehicle! You are able to sleep in your own bed while traveling and camping. Your campervan will fit in any tunnel, campsite, National Park, ferry, or under any bridge!
Campervan questions? Delivery or RV financing questions? Call DLM-Distribution today 651-285-7089 or 507-382-9446
View Details and photos
$60,500
Introducing the ultimate in compact travel, the 2023 Ford Transit Connect Mini-T Campervan RV, offering Adaptive Cruise and Navigation for your optimal comfort and convenience. Its compact size makes it perfect for any homeowner - you can even store it in your garage when it's not exploring the open roads. The Mini-T is an HOA Friendly RV!
Sporting an impressive fuel efficiency of 24-28 MPG, the Mini-T Campervan proves an economical choice for all your adventures. Experience the safety and comfort of your own bed while traveling, and consider making it your primary vehicle to save on the cost of maintaining multiple automobiles.
For any inquiries regarding The Mini-T Campervan, including nationwide delivery or Mini-T RV financing possibilities, please feel free to reach out to DLM-Distribution at 651-285-7089 or 507-382-9446
View Details and photos