NEWS
June 14th, 2012

Minnesota is a state with a rich history and diverse geography that makes it an ideal destination for tourists and adventurers. With its more than 10,000 lakes, numerous state parks, and vast wilderness areas, there is no shortage of places to explore and camp in your Mini-T Campervan.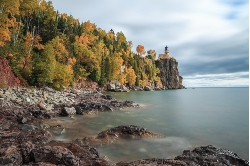 Voyageurs National Park is one of the most popular places to camp and explore in Minnesota. Located in northern Minnesota, this national park is a stunning place to enjoy the great outdoors. With over 500 islands, pristine lakes, and rugged terrain, it offers plenty of opportunities for hiking, kayaking, fishing, and camping. You can spend days here exploring the park's vast expanse of wilderness and taking in the breathtaking views of the lakes and forests.
The North Shore Scenic Drive is another must-see destination in Minnesota. The drive stretches for 150 miles along the North Shore of Lake Superior and features stunning views of the lake, waterfalls, and rocky cliffs. Along the way, you will find numerous campsites where you can set up camp and explore the nearby hiking trails.
If you are looking for a more rugged and adventurous camping experience, consider heading to the Boundary Waters Canoe Area Wilderness. This vast wilderness area in northeastern Minnesota features over 1 million acres of lakes and forests and is perfect for canoeing, camping, and fishing. You can paddle through the wilderness and camp under the stars, far away from civilization.
For history buffs, Minnesota has plenty of historic sights to explore. The Split Rock Lighthouse State Park, located on the North Shore, features a historic lighthouse that was built in 1910. The park also has hiking trails, camping sites, and stunning views of Lake Superior. Another great historic site to visit is the Pipestone National Monument, located in southwestern Minnesota. Here you can learn about the history and significance of the pipestone quarries and the Native American cultures that used them.
If you are looking for a more urban camping experience, Minnesota has plenty of options for you as well. The Twin Cities of Minneapolis and St. Paul offer a vibrant urban scene with plenty of camping opportunities. One popular option is the Minneapolis Southwest KOA, located just minutes from the Mall of America, the largest mall in the United States. You can camp here and spend your days exploring the mall's vast selection of shops and attractions.
Minnesota is a great place to tour and camp in your Mini-T Campervan! With its diverse geography and abundant natural beauty, there is something for everyone to enjoy. Whether you are looking to hike, fish, or simply relax and take in the scenery, Minnesota is a destination worth exploring.
Happy Campig!
DLM-Distribution / Campervans is a licensed manufacture and dealer located in Lake Crystal Minnesota serving clients around the country
Contact Dave: 651-285-7089 or Candy: 507-382-9446 today!