NEWS
March 6th, 2016
Research Military Campgrounds: Start by researching different military campgrounds that are available for qualified individuals. There are several resources you can use, such as websites, forums, and social media groups dedicated to military campgrounds. Some popular websites include MilitaryCampgrounds.us and U.S. Military Campgrounds and RV Parks.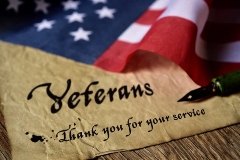 1) Check Eligibility Requirements: Before selecting a campground, make sure you meet the eligibility requirements. Typically, military campgrounds are available to active duty, retired military personnel, National Guard members, Reservists, and their dependents. Some campgrounds may also allow veterans and Department of Defense civilians. Check the specific eligibility criteria for each campground you are interested in.
2) Read Reviews and Recommendations: Look for reviews and recommendations from fellow military personnel who have visited different campgrounds. Online forums, social media groups, and campground-specific websites often have user-generated content that can provide valuable insights into the quality and amenities of different campgrounds.
3) Consider Location and Amenities: Determine your preferred location and the amenities you desire in a campground. Consider factors such as proximity to military bases, recreational activities available (e.g., hiking, fishing, boating), campground facilities (e.g., RV hookups, showers, laundry), and any specific needs you may have.
4) Check Reservation Options: Explore the reservation options for the campgrounds you are interested in. Some campgrounds may require advance reservations, while others operate on a first-come, first-served basis. Determine the reservation process and availability to plan your visit accordingly.
5) Utilize Military Resources: Take advantage of resources specifically designed for military personnel. Contact your installation's Morale, Welfare, and Recreation (MWR) office or Family Readiness Center for information about military campgrounds, as they may have additional recommendations or resources available.
6) Plan and Make Reservations: Once you have gathered all the necessary information, choose the campground that best fits your preferences and meets the eligibility requirements. Make reservations if needed, ensuring you have the required documentation or identification to access the campground.
Remember to check for any specific rules or regulations that apply to the campground you select, such as pet policies, quiet hours, or any other situational related restrictions that may be in place.
Below are some highlighted examples of highly regarded military campgrounds:
FamCamp, Joint Base Charleston, South Carolina: This campground offers a picturesque setting with spacious RV sites and a range of amenities, including laundry facilities, picnic areas, and recreational equipment rentals. It is conveniently located near historic Charleston and its attractions.
Naval Air Station Key West, Florida: The campground at NAS Key West provides stunning views of the ocean and access to various water activities such as snorkeling, fishing, and boating. It offers RV and tent sites, as well as amenities like a marina, beach access, and a playground for families.
Shades of Green Resort, Walt Disney World, Florida: This unique resort is exclusively for members of the U.S. military and their families. It provides affordable accommodations and convenient access to the Walt Disney World theme parks. The resort features multiple pools, dining options, and discounted tickets to Disney attractions.
Fort Stevens State Park, Oregon: Located on the northern Oregon coast, this former military fort offers camping opportunities with beautiful beach access, hiking trails, and historical attractions. The campground provides both tent and RV sites, along with amenities like showers, bike rentals, and interpretive programs.
Joint Base Elmendorf-Richardson, Alaska: This military base in Alaska offers multiple campgrounds with stunning views of the surrounding mountains and wildlife. The Birch Lake Recreation Area provides RV and tent sites, fishing opportunities, boat rentals, and hiking trails. The Muldoon Canyon Campground offers a more secluded experience with spacious sites and access to wilderness areas.
Fort Wilderness Resort, Walt Disney World, Florida: Another military-friendly option near Disney World, Fort Wilderness Resort combines camping with the convenience of a resort. It offers full-hookup RV sites, cabins, and various recreational activities such as horseback riding, canoeing, and evening campfire shows.
Joint Base Lewis-McChord, Washington: The Camp Murray Beach and American Lake campgrounds are popular options for military members in the Pacific Northwest. These campgrounds provide lakefront sites, swimming areas, boat rentals, and opportunities for fishing and water sports.
Remember to verify eligibility and check the availability of these campgrounds, as they may have specific reservation procedures or restrictions. Additionally, it's always a good idea to read recent reviews and confirm the amenities and services offered at each location before planning your trip.
Happy Camping!
DLM-Distribution / Campervans is a licensed manufacture and dealer located in Lake Crystal Minnesota serving clients around the country
Contact Dave: 651-285-7089 or Candy: 507-382-9446 today!