NEWS
May 11th, 2023
Kentucky offers numerous opportunities for camping and outdoor adventures, including national parks and other beautiful areas. Exploring these destinations with a Mini-T Campervan can provide a convenient and enjoyable experience. Here are some of the best national parks and other outdoor areas in Kentucky for camping and visiting: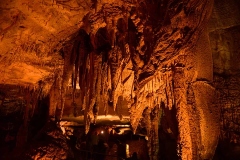 Mammoth Cave National Park: Known for its extensive cave system, Mammoth Cave National Park also offers beautiful above-ground trails and camping options. You can explore the caves on guided tours and enjoy hiking, birdwatching, and wildlife viewing in the park.
Red River Gorge Geological Area: Located in Daniel Boone National Forest, Red River Gorge is a popular destination for camping, hiking, rock climbing, and scenic beauty. The area features stunning sandstone cliffs, natural arches, waterfalls, and over 100 miles of hiking trails.
Cumberland Falls State Resort Park: Home to the "Niagara of the South," Cumberland Falls is a must-visit destination. Besides the impressive waterfall, the park offers camping facilities, hiking trails, fishing, horseback riding, and nighttime views of the "moonbow" phenomenon.
Land Between the Lakes National Recreation Area: Situated between Kentucky Lake and Lake Barkley, this expansive recreation area provides ample opportunities for outdoor activities. Camping, fishing, boating, wildlife watching, and hiking are popular here.
Natural Bridge State Resort Park: The Natural Bridge, a sandstone arch, is the centerpiece of this park. It offers camping facilities, several hiking trails, including one that leads to the top of the bridge, and opportunities for rock climbing and canoeing.
Big South Fork National River and Recreation Area: Straddling the Kentucky-Tennessee border, this area boasts breathtaking river canyons, sandstone cliffs, and numerous outdoor activities. You can enjoy camping, hiking, whitewater rafting, horseback riding, and mountain biking.
Breaks Interstate Park: Spanning the Kentucky-Virginia border, Breaks Interstate Park offers rugged beauty and outdoor recreational opportunities. Camping, hiking, mountain biking, fishing, and scenic overlooks are available in this "Grand Canyon of the South."
Embarking on a camping journey through the captivating landscapes of Kentucky, accompanied by a Mini-T Campervan, promises an unforgettable outdoor experience. From the subterranean wonders of Mammoth Cave National Park to the majestic cliffs of Red River Gorge, the Bluegrass State offers a tapestry of natural treasures to explore.
Whether you find solace beneath the towering waterfalls of Cumberland Falls or immerse yourself in the tranquility of Land Between the Lakes, Kentucky's camping destinations beckon adventure seekers and nature enthusiasts alike. The allure of Natural Bridge, the exhilaration of Big South Fork, and the awe-inspiring vistas of Breaks Interstate Park only scratch the surface of what this remarkable state has to offer.
So, with the open road stretching before you, the scent of fresh air filling your lungs, and the Mini-T Campervan as your trusty companion, embrace the serenity and splendor of Kentucky's national parks and beyond. May your camping adventure be filled with cherished moments, newfound discoveries, and a profound connection with nature.
Safe travels and happy camping!
DLM-Distribution / Campervans is a licensed manufacture and dealer located in Lake Crystal Minnesota serving clients around the country
Contact Dave: 651-285-7089 or Candy: 507-382-9446 today!