NEWS
September 11th, 2021
Lake Crystal, Minnesota, is a picturesque destination that offers a plethora of natural wonders and recreational opportunities. If you're planning a camping trip near DLM-Distribution in Lake Crystal, you'll be delighted to know that the area is home to several remarkable campgrounds, including Minneopa State Park, Land of Memories, Bray Park and Campgrounds, Sakatah Trail Campground, and Watona Park. Let's explore these campgrounds and discover the nearby amenities and attractions that make this region a haven for outdoor enthusiasts.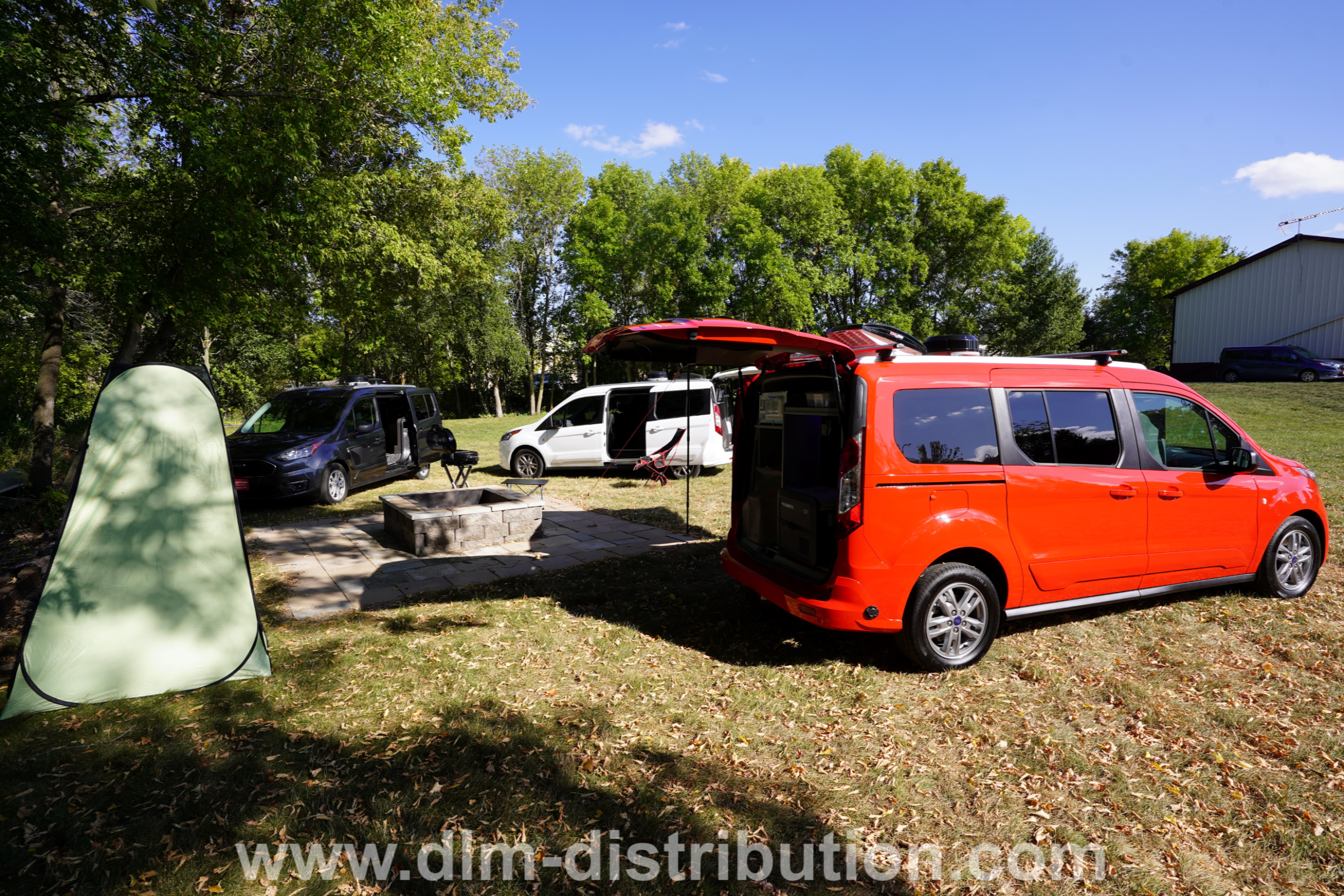 Minneopa State Park: (6 Miles)
Just a short drive from DLM-Distribution lies Minneopa State Park, a scenic paradise nestled along the banks of the Minnesota River. Campers will find a peaceful and serene atmosphere, offering various recreational activities like camping, hiking, fishing, and wildlife viewing. Don't miss the park's crown jewel, Minneopa Falls, where water cascades over a series of limestone shelves, creating a mesmerizing sight. The park also features bison herds, interpretive exhibits, and picnic areas, ensuring a delightful experience for all visitors.
Land of Memories: (11 Miles)
Located on the banks of the Blue Earth River, Land of Memories is an ideal camping spot for those seeking tranquility and natural beauty. The campground boasts well-maintained facilities, including RV sites, tent sites, and picnic areas. Nature enthusiasts can explore the network of hiking and biking trails that wind through the park, providing opportunities to observe wildlife and enjoy stunning river views. Fishing enthusiasts will appreciate the park's angling opportunities, as it is home to a variety of fish species.
Lake Washington Campground: (30 miles)
Nestled on the picturesque shores of Lake Washington in Minnesota, offers a range of camping options to suit different preferences. Whether you prefer tent camping or RV camping, you'll find suitable sites equipped with amenities like picnic tables, fire rings, and electrical hookups. The campground also provides modern restroom facilities and a convenient dump station for RVs. With its scenic beauty and a host of recreational activities, Lake Washington Campground is a fantastic choice for nature lovers and camping enthusiasts alike.
Sakatah Trail Campground: (28 Miles)
For those looking to combine camping with outdoor adventure, Sakatah Trail Campground is an excellent choice. Situated along the Sakatah Singing Hills State Trail, this campground offers direct access to the 39-mile scenic trail, perfect for hiking, biking, and rollerblading. Enjoy the beauty of the surrounding landscapes as you traverse through woodlands, wetlands, and charming small towns. The campground provides modern facilities and RV hookups, making it convenient for all types of campers.
Watona Park: (24 miles)
A short drive east of Lake Crystal leads you to Watona Park, a hidden gem nestled on the banks of the Watonwan River. This campground offers a peaceful retreat with both tent and RV camping options. The park's lush greenery, hiking trails, and riverfront access make it an excellent choice for nature lovers. Fishing enthusiasts can cast their lines into the river, hoping to catch walleye, northern pike, or catfish.
Bray Park and Campgrounds: (45 Miles)
Bray Park and Campgrounds offer a serene setting for camping and outdoor recreation. The campground provides both RV and tent camping options, complete with amenities such as electrical hookups, showers, and a playground for families. The crystal-clear lake is perfect for swimming, boating, and fishing, with an abundance of bass, crappie, and northern pike waiting to be caught. Spend your evenings roasting marshmallows by the campfire or simply enjoying the peaceful ambiance of the lake.
Whether you're visiting the Lake Crystal area to visit DLM-Distribution and purchase a new campervan or simply seeking places to see and visit in the vicinity, the campgrounds near DLM-Distribution in Lake Crystal, Minnesota, offer an incredible opportunity to experience the region's natural beauty and engage in various outdoor activities. With a multitude of amenities and attractions at your fingertips, your camping adventure promises to be a memorable one.
From the serene landscapes of Minneopa State Park to the riverside tranquility of Land of Memories, and the crystal-clear waters of Bray Park and Campgrounds, these campgrounds provide a haven for relaxation, adventure, and connection with nature. The nearby Sakatah Trail Campground offers direct access to a scenic trail, perfect for those seeking an active outdoor experience. And Watona Park, nestled along the banks of the Watonwan River, invites you to immerse yourself in a peaceful retreat.
Moreover, the Lake Crystal area itself offers a variety of attractions and amenities to complement your camping trip. Explore the charming small towns along the Sakatah Singing Hills State Trail, indulge in local cuisine at nearby restaurants, or browse the unique shops and boutiques for souvenirs and treasures to remember your journey by.
So, whether you're a camping enthusiast or a prospective campervan owner, these campgrounds near DLM-Distribution in Lake Crystal provide the perfect backdrop for your adventures. Pack your gear, embrace the beauty of nature, and embark on a delightful camping experience in this captivating corner of Minnesota.
Happy camping!
DLM-Distribution / Campervans is a licensed manufacture and dealer located in Lake Crystal Minnesota serving clients around the country
Contact Dave: 651-285-7089 or Candy: 507-382-9446 today!