NEWS
March 6th, 2017
Rhode Island may be small in size, but it offers a variety of beautiful outdoor destinations and camping opportunities. When touring the state in your Mini-T Campervan, here are some of the best places to camp and other great outdoor activities to enjoy in Rhode Island: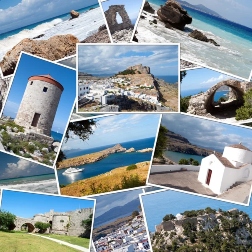 Burlingame State Park, Charlestown: This state park offers spacious campsites and is known for its serene setting near Watchaug Pond. It's a great spot for swimming, fishing, boating, and hiking the nearby trails.
Fishermen's Memorial State Park, Narragansett: Located near Point Judith, this park provides both camping and access to the beach. You can enjoy swimming, fishing, and boating, as well as exploring the nearby Scarborough State Beach.
George Washington Campground, Glocester: Situated in the beautiful Arcadia Management Area, this campground offers a peaceful setting with access to hiking trails, fishing spots, and scenic vistas.
Colt State Park, Bristol: While this park doesn't have camping facilities, it's a fantastic place for a day trip. You can enjoy picnicking, walking or biking along the coastline, and taking in breathtaking views of Narragansett Bay.
Ninigret Conservation Area, Charlestown: This conservation area encompasses diverse habitats, including ponds, fields, and forests. It's a haven for birdwatchers, hikers, and nature enthusiasts, and you can also explore the adjacent Ninigret National Wildlife Refuge.
Beavertail State Park, Jamestown: Offering stunning ocean views and rocky cliffs, Beavertail State Park is a great spot for hiking, picnicking, and fishing. Make sure to visit the historic Beavertail Lighthouse as well.
Lincoln Woods State Park, Lincoln: This park features a large freshwater lake, perfect for swimming, kayaking, and fishing. The surrounding woodlands offer hiking and biking trails, making it an ideal spot for outdoor recreation.
Fort Adams State Park, Newport: While camping is not available here, this park is worth a visit for its historic significance and beautiful waterfront location. Explore the fort's grounds, enjoy a picnic, and take in the stunning views of Newport Harbor.
Apart from camping, Rhode Island offers numerous other outdoor activities. You can explore the scenic bike trails, such as the East Bay Bike Path and the Blackstone River Bikeway. Enjoy water activities like kayaking or paddleboarding along the state's coastline or inland waterways. Rhode Island is also known for its picturesque beaches, including Misquamicut State Beach, Narragansett Town Beach, and East Matunuck State Beach.
Additionally, don't miss the opportunity to visit the state's charming coastal towns like Newport and Block Island. These destinations offer a mix of outdoor exploration, historic sites, shopping, and dining experiences.
So pack your camping gear, hop into your Mini-T Campervan, and set off on a memorable journey through Rhode Island. It's time to embark on an adventure that blends outdoor exploration, relaxation, and a deep appreciation for nature's wonders.
Happy traveling in the great state of Rhode Island, where every turn promises a new and unforgettable experience in the great outdoors!
DLM-Distribution / Campervans is a licensed manufacture and dealer located in Lake Crystal Minnesota serving clients around the country
Contact Dave: 651-285-7089 or Candy: 507-382-9446 today!