NEWS
May 26th, 2020
As Memorial Day weekend rolls around, the lure of the open road and camping under the star-studded sky beckons. Your Mini-T Campervan offers the flexibility and spontaneity to answer this call, even if you didn't plan far in advance. Let's delve into your options for finding available campsites or hidden gems for boondocking, and highlight the unique advantage that your compact and versatile Mini-T Campervan brings to the table.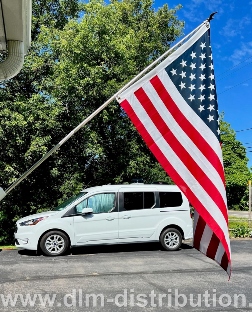 Spotting Available Campsites
State and National Parks: Popular parks might be fully booked, but don't let that deter you. Many parks set aside a number of their sites for walk-up or first-come, first-served visitors. Arriving early will enhance your chances of scoring a spot. Additionally, less frequented or more secluded parks may have spots still open for the taking.
Private Campgrounds: Organizations such as KOA and the Good Sam Club own and manage private campgrounds, often loaded with more amenities than public ones. With a bit of luck, you might find an opening.
Hipcamp: Acting as the Airbnb for campers, Hipcamp connects people with landowners who offer unique camping experiences, from vineyards to private lands. It's worth scanning for last-minute spots.
Walk-in Campsites: This is where your Mini-T Campervan truly shines. Even popular destinations might have "walk-in" campsites available. Generally, these are parking spots from where you haul in your tent and gear for a more traditional camping experience. But who needs a tent when you have a Mini-T Campervan? You can park and enjoy all the comforts of your mobile abode, turning a seemingly unlucky situation into a win!
On the Hunt for Scenic Routes and Boondocking Stays
National Forests and Bureau of Land Management (BLM) Land: If established campgrounds are bursting at the seams, boondocking presents an appealing alternative. National Forests and BLM lands often allow free camping beyond designated campgrounds. By getting off the beaten track, you could uncover a truly breathtaking spot. Always respect the environment and adhere to local rules.
Scenic Byways: For road trippers in search of beautiful vistas and potential boondocking locations, state-designated Scenic Byways are a treasure trove. Famous routes include the Pacific Coast Highway in California, Colorado's San Juan Skyway, and Montana's Going-to-the-Sun Road.
Apps and Websites: Tools like Campendium, FreeCampsites net, iOverlander, and Allstays provide comprehensive databases of free and inexpensive campsites, with handy reviews and detailed information about facilities and access.
Adventure Awaits
Embarking on a last-minute Memorial Day camping adventure in your Mini-T Campervan is all about flexibility and embracing the unexpected. Remember to respect the environment, check local regulations, pack essential supplies, and ensure your campervan is road-ready. With the ability to turn walk-in campsites into your personal haven, your Mini-T Campervan is your secret weapon for a memorable Memorial Day trip.
Happy camping!
DLM-Distribution / Campervans is a licensed manufacture and dealer located in Lake Crystal Minnesota serving clients around the country
Contact Dave: 651-285-7089 or Candy: 507-382-9446 today!