NEWS
February 10th, 2023
The Mini-T Campervan is a modern alternative to the classic Westfalia campers, providing a compact and easy-to-drive solution with contemporary amenities. Built on the Ford Transit Connect platform, the Mini-T offers a range of advantages for those who have transitioned from an aging Westfalia to this new campervan.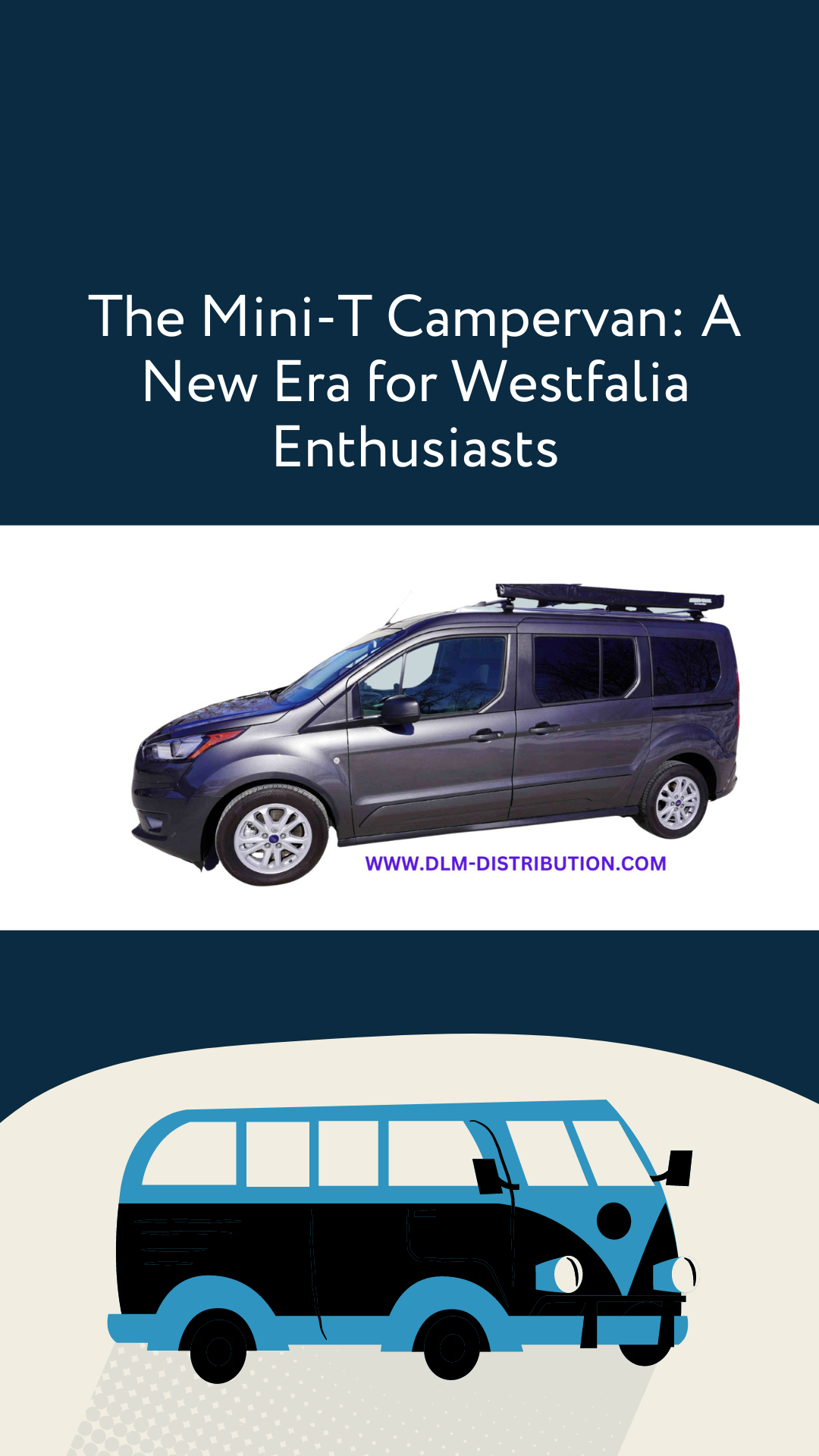 Westfalia campervans, known for their nostalgic appeal and iconic VW Bus design, have a loyal following. However, the Mini-T Campervan addresses the need for modern features and convenience. Here's why it has become a go-to solution:
Modern Amenities: The Mini-T Campervan is equipped with all the modern amenities that travelers seek, including a comfortable sleeping area, a microwave oven (as well as a portable stove stove), sink, and refrigerator, high end off-grid electrical system, solar included, a portable toilet, and underbed storage space. These features cater to the desire for comfort and convenience during camping trips.
Compact Design: The Mini-T maintains a compact footprint, making it agile and easy to navigate in urban areas and tight camping spots. Its smaller size offers better fuel efficiency and more parking options compared to larger campervans, ensuring a hassle-free driving experience.
Engine and Powertrain: Built on the Ford Transit Connect platform, the Mini-T benefits from the reliable performance, fuel efficiency, and ease of maintenance associated with this renowned vehicle. The Ford Transit Connect's engine and powertrain provide peace of mind for owners, and its availability worldwide ensures easy access to service and repairs.
Dealer Network: With a wide network of Ford dealerships and service centers, the Mini-T Campervan offers convenient access to professional maintenance, repairs, and support. This extensive network ensures that owners can find assistance wherever they travel, providing peace of mind and reducing any potential maintenance-related concerns.
DLM-Distribution offers the Mini-T Campervan as a pre-designed conversion without customization options. However, numerous accessories are available for owners to enhance their camping experience and personalize their Mini-T according to their preferences. These accessories can include items like awnings, roof racks, bike mounts, and more, allowing individuals to tailor their campervan to their specific needs.
Overall, the Mini-T Campervan has emerged as a popular choice for individuals who previously owned Westfalia campers. Its modern amenities, compact design, reliable powertrain, and the convenience of a widespread dealer network contribute to its appeal. Whether one values the nostalgia of the classic Westfalia or seeks the convenience of a modern campervan, the choice between the two ultimately depends on personal preferences, budget, and desired features.
Happy Camping!
DLM-Distribution / Campervans is a licensed manufacture and dealer located in Lake Crystal Minnesota serving clients around the country
Contact Dave: 651-285-7089 or Candy: 507-382-9446 today!