NEWS
June 6th, 2011
Camping and road-tripping with a campervan have long been cherished forms of exploration for those who crave the open road and the freedom of travel. Among the diverse range of options for overnight parking and camping with your vehicle, Harvest Hosts has emerged as an intriguing and popular alternative. Harvest Hosts offer a unique twist on the traditional campground, allowing RV owners to stay overnight at participating wineries, farms, and museums across North America. But is this a viable option for those touring and camping with a Mini-T Campervan? Let's find out.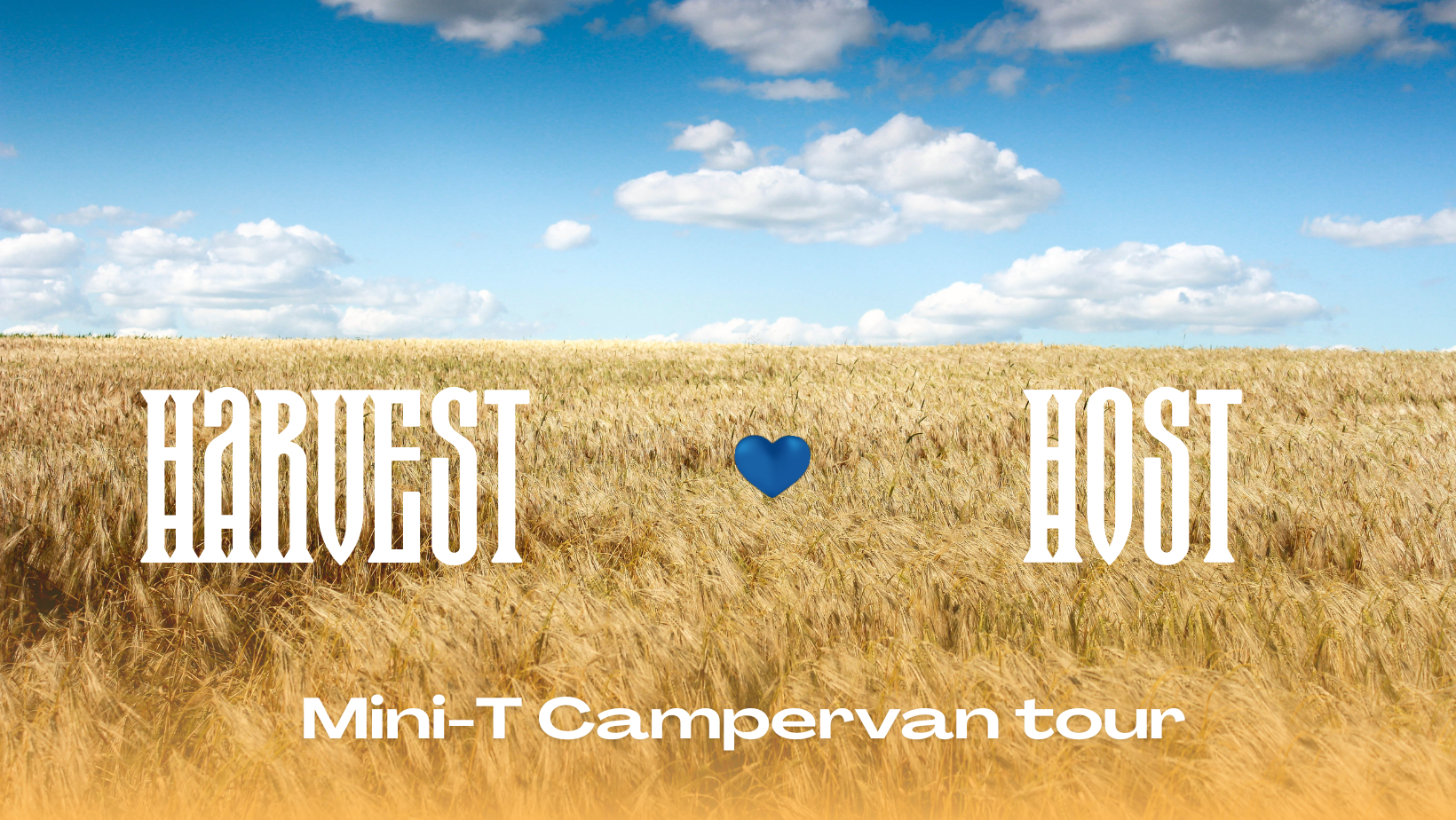 The Mini-T Campervan, with its compact design and comprehensive amenities, is a favored choice for many nomads. While it might be smaller than the traditional motorhome or large travel trailer, the Mini-T is self-contained and provides a comfortable and flexible travel experience. However, some owners have reported confusion over the interpretation of 'self-contained' when it comes to some Harvest Host locations.
Typically, a 'self-contained' RV is one that has all the facilities needed for comfortable living - including cooking, sleeping, and bathroom facilities - within the RV itself. This means you don't need external resources or to utilize facilities of the host location. In this sense, the Mini-T Campervan qualifies, as it has a kitchenette, a comfortable sleeping area, and a foldable-portable toilet stowed under the bed.
However, the Mini-T lacks one feature: a built-in shower. This has raised questions about whether the Mini-T is fully 'self-contained' as per the expectations of some Harvest Host locations. It seems there may be a gray area in the interpretation, as 'self-contained' to some hosts might imply the inclusion of a shower.
It's important to note here that each Harvest Host location is on private land, owned by the host. This means that, like any private campground, the owners can and should make their own rules. Some private campgrounds, for example, don't allow RVs that are over ten years old. Similarly, a Harvest Host may have specific requirements or restrictions.
While the absence of a shower in the Mini-T might initially appear to be a drawback, it's important to remember that many van life enthusiasts and nomads solve this issue with portable showers or by using facilities at public campgrounds, gyms, or community centers when available.
On the other hand, many Harvest Host locations are often well-equipped with amenities like restroom facilities that can be used by guests during business hours. However, these amenities differ from location to location, so it is always a good idea to check in advance.
If you're considering a stay at a Harvest Host location, communicate openly with your potential hosts about your Mini-T Campervan's facilities. Most hosts are generally accommodating, but discussing your setup beforehand can avoid any surprises upon arrival.
Furthermore, it's crucial to note that Harvest Hosts encourages a culture of respect and appreciation for hosts. This includes leaving no trace, respecting business hours, and supporting the local business by making a purchase during your stay.
In conclusion, touring and camping with a Mini-T Campervan at Harvest Host locations is indeed a viable and enriching experience. This unique approach to camping provides an opportunity to enjoy local culture, cuisine, and natural beauty while meeting fellow travelers and, in some cases, enjoying a taste of the finest locally-produced wines. Call ahead and ensure the location you would like to camp at meets your expectations and that you meet the host's expectations. You will likely be well received and have a lovely stay in a great location!
Happy Camping!
DLM-Distribution / Campervans is a licensed manufacture and dealer located in Lake Crystal Minnesota serving clients around the country
Contact Dave: 651-285-7089 or Candy: 507-382-9446 today!