NEWS
May 31st, 2017
Camping is an age-old tradition, a means of connecting with nature, bonding with family and friends, and creating unforgettable memories. Among the most desired camping locations is the lakeshore. With enchanting waves lapping at your doorstep, a serene ambiance, and spellbinding views, it's an unbeatable spot. However, the quest to find the ideal lakeside campsite can pose a challenge due to high demand and unique characteristics. The perfect solution? The Mini-T Campervan.
Sought-after lakeside campsites often present a caveat – they typically lack power hookups and provide smaller spaces. Herein lies the advantage of the compact and self-sufficient Mini-T Campervan, proving itself as the ideal camping vehicle.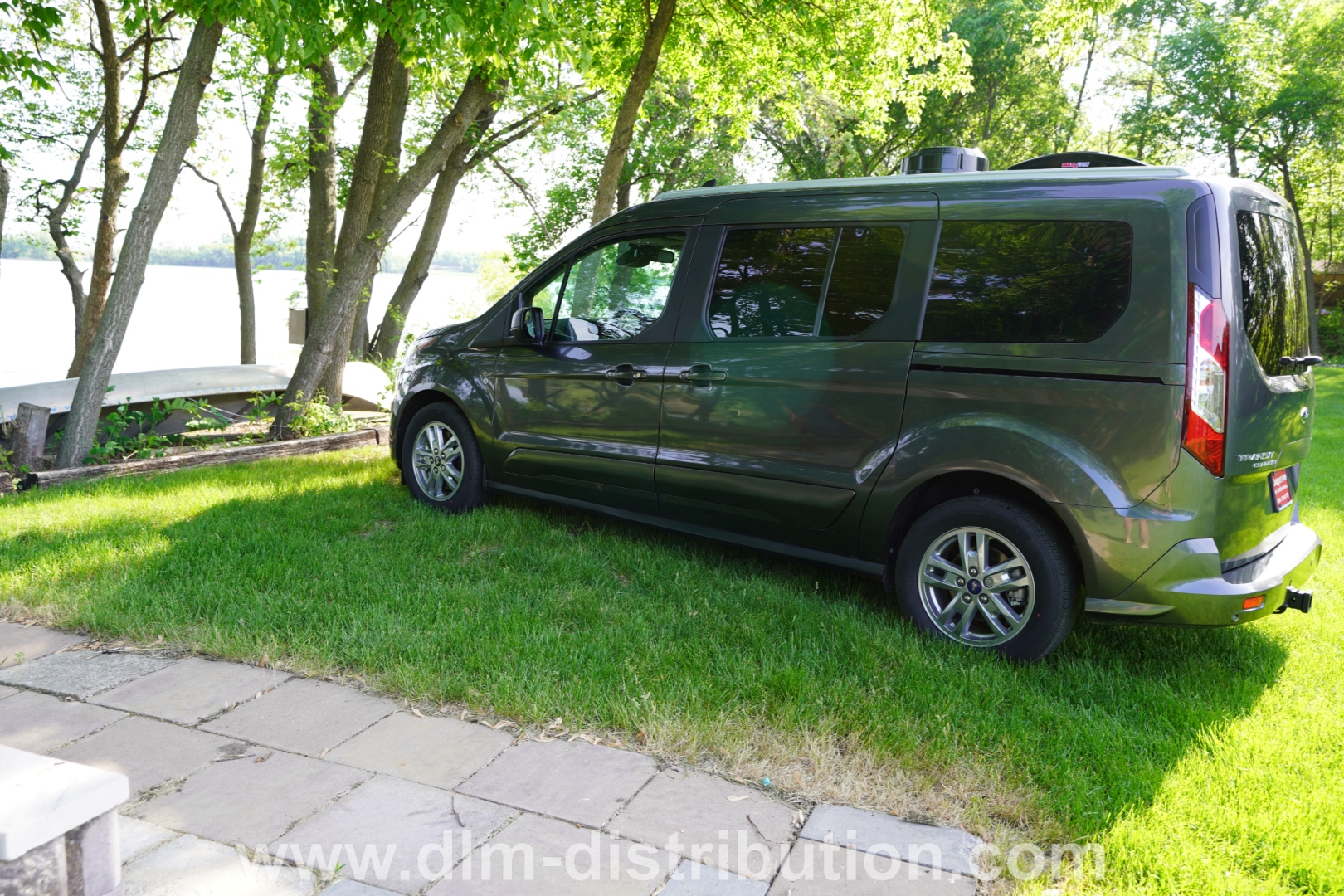 Navigating Smaller Spaces
Premium lakeside campsites are often characterized by their compactness. Nestled amidst nature, surrounded by trees, and with the lake shore just a few steps away, they provide an idyllic setting. However, this picturesque environment also means that the camping spots are typically smaller and may not accommodate larger recreational vehicles (RVs).
The Mini-T Campervan, with its compact and agile design, is the perfect fit for these smaller spots. It provides all the necessary comforts within a small footprint. This campervan can easily navigate narrow roads and squeeze into the tightest camping spots, while providing a cozy living area, a comfortable bed, a microwave oven, and an off-grid power supply. In the Mini-T, you get the best of both worlds – the comfort of an RV and the adaptability of a smaller vehicle.
Power Independence
Lakeside campsites are often located in remote and pristine locations, which means amenities such as power hookups may not always be available. This, however, doesn't have to be a deal-breaker when you have the Mini-T Campervan.
Equipped with a reliable and efficient power system, the Mini-T Campervan is designed for off-grid living. It comes with a built-in solar panel, house batteries, and a 2000-watt inverter, keeping you powered even when off-grid. This power independence ensures that even in the most remote lakeside campsite, you can enjoy a warm meal, charge your gadgets, and maintain sufficient lighting when needed.
Preserving the Environment
Another advantage of the Mini-T Campervan is its eco-friendly design. Given the delicate nature of lakeside ecosystems, it's crucial to minimize your environmental impact while camping. The smaller size of the Mini-T results in less soil compaction and potential damage to the natural flora. Furthermore, the efficient power system of the Mini-T Campervan ensures less fuel consumption and fewer emissions compared to larger RVs.
Final Thoughts:
Choosing the right vehicle is crucial in the quest to find the best lake shore campsites. The Mini-T Campervan's compact size, power independence, and eco-friendly design make it the ideal companion. With this campervan, you don't have to sacrifice comfort for accessibility or worry about the availability of power.
So, pack your essentials, choose your Mini-T, and get ready for an unforgettable lakeside camping experience!
Happy Camping!
DLM-Distribution / Campervans is a licensed manufacture and dealer located in Lake Crystal Minnesota serving clients around the country
Contact Dave: 651-285-7089 or Candy: 507-382-9446 today!