NEWS
June 3rd, 2023
The Mini-T Campervan is the ultimate road trip partner for the traveler seeking to explore top destinations in the continental USA. This compact, fully-equipped camper van excels in areas where larger recreational vehicles dare not tread - winding mountain paths, cozy campsites, and the narrow lanes of offbeat towns. Here are three standout destinations that provide the perfect backdrop for your Mini-T adventure.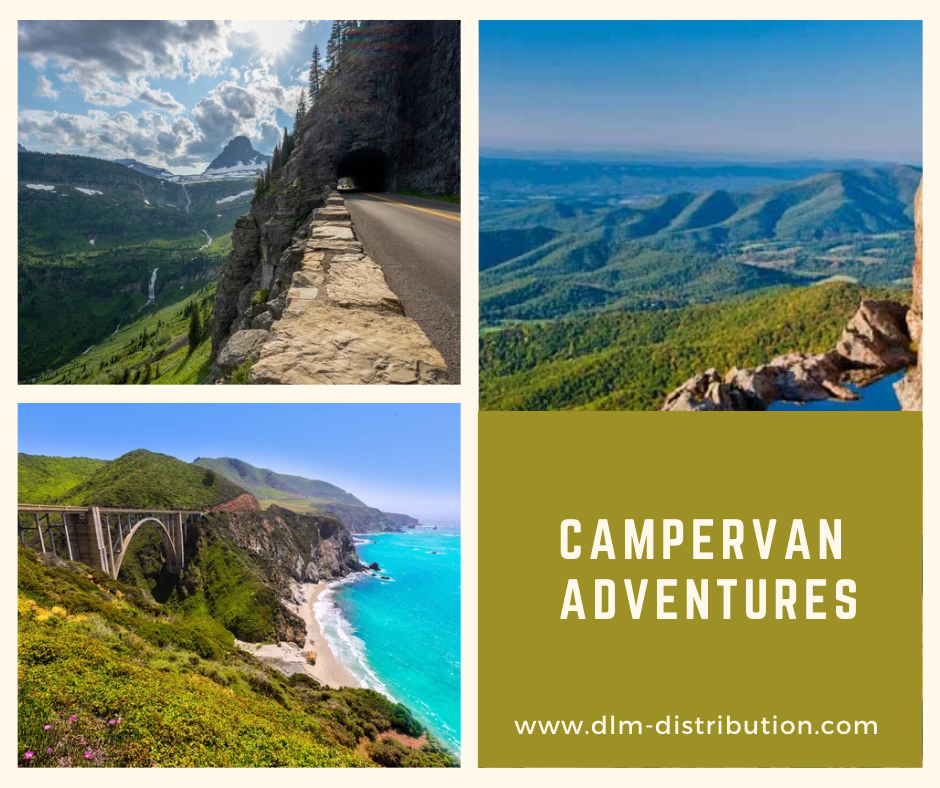 1. Going-to-the-Sun Road, Glacier National Park, Montana
Navigating Glacier National Park's iconic Going-to-the-Sun Road is a feast for the senses, made even more enjoyable by the nimbleness of the Mini-T Campervan. This road meanders through rugged mountains, verdant forests, and alongside pristine glacial lakes, providing some of the most breathtaking views in the country. With the Mini-T, you can navigate the road's challenging twists and turns with ease and grace. The small, tranquil campsites such as Rising Sun and Avalanche campground offer intimate settings and are perfect bases for hiking and wildlife spotting.
2. Big Sur, California
The scenic Pacific Coast Highway, which runs through Big Sur, is known for its narrow, cliff-hugging roads. The Mini-T is tailor-made for this adventure, where every inch of maneuverability counts. Enroute, enjoy majestic views of the rugged cliffs, expansive ocean, and towering redwood forests. Stay at one of the area's intimate campsites, such as Pfeiffer Big Sur State Park Campground, which is nestled among majestic redwoods and offers easy access to nearby hiking trails.
3. Shenandoah National Park, Virginia
Shenandoah National Park, crossed by the beautiful Skyline Drive, offers stunning views of the Blue Ridge Mountains, deep hollows, and bountiful wildlife. The compact size and smooth handling of the Mini-T make it a joy to drive through the park's meandering roads. The smaller campsites such as Lewis Mountain Campground, are ideal for the Mini-T, offering a quiet and charming atmosphere. Take advantage of the many hiking trails, or enjoy a peaceful evening watching the stars.
These destinations epitomize the unique benefits of touring with a Mini-T Campervan. Its compact size and agility allow for exploration of the roads less traveled and a more intimate connection with nature. Its smartly designed interior ensures that you have all the comforts you need without the cumbersome size of larger vehicles.
Traveling with the Mini-T Campervan is all about simplicity, freedom, and a sense of closeness to nature. It's about soaking in the destination, not just passing through it. So, if you're yearning for a uniquely American road trip that veers away from the beaten path, pack your Mini-T and journey to these remarkable destinations.
Happy Camping!
DLM-Distribution / Campervans is a licensed manufacture and dealer located in Lake Crystal Minnesota serving clients around the country
Contact Dave: 651-285-7089 or Candy: 507-382-9446 today!