NEWS
June 5th, 2022
Exploring Freedom: An Unforgettable 4th of July Adventure in Your Mini-T Campervan
The Fourth of July is not just about hot dogs, sparklers, and fireworks lighting up the night sky. It's a celebration of independence and freedom - concepts that pair seamlessly with the open road and the Mini-T Campervan. The appeal of a campervan trip combines a sense of adventure, a touch of nostalgia, and the autonomy to move at your own pace and follow your own itinerary. Here's how to make the most of the 4th of July with your Mini-T Campervan, embodying the spirit of independence in a unique and inspiring way.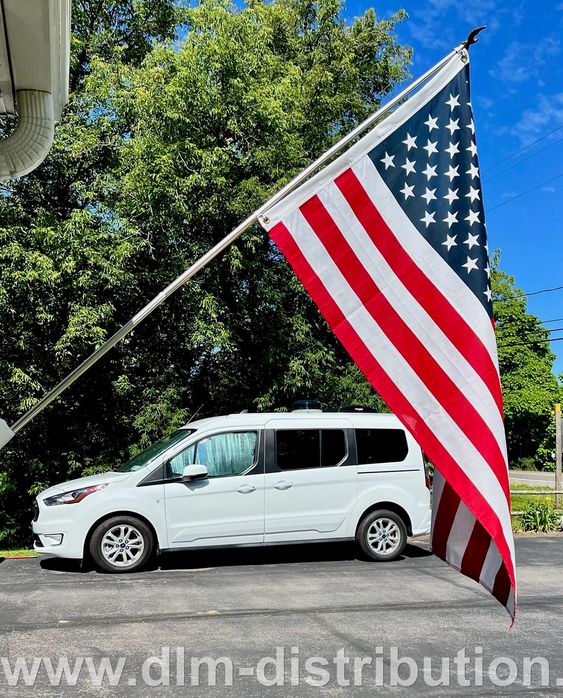 Finding the Perfect Fireworks Display
What better way to celebrate Independence Day than by camping out in a picturesque location with a panoramic view of a dazzling fireworks display? Start by researching which cities or towns near your travel route have the most spectacular shows. The Mini-T Campervan, with its compact size and modern features, will allow you to navigate to your chosen spot with ease. Its perfect blend of maneuverability and comfort makes it an ideal companion for your trip.
Campsite Cookout
The 4th of July wouldn't be complete without a traditional American cookout. The Mini-T Campervan, known for its practicality and innovation, includes a compact but efficient setup. With your portable gas grill, you can grill burgers, hot dogs, and corn on the cob if you are not cooking on an open fire or cooking from your on-board microwave oven. Add in some cold drinks from your onboard refrigerator running off the grid, and top it all off with some classic apple pie. Oh yes, don't forget your red, white, and blue themed picnic gear for a festive touch.
Festival Fun
Many communities host festivals, parades, and concerts during the 4th of July weekend. Consider incorporating some of these events into your travel itinerary. Your Mini-T Campervan is not just a vehicle, but a ticket to explore the diverse cultural landscapes that make up the United States. Enjoy the festivities during the day and then retreat to the comfort of your campervan at night.
Sustainable Celebrations
The 4th of July is a fantastic opportunity to celebrate not just the independence of the nation, but also our individual responsibilities to the environment. The Mini-T Campervan's eco-friendly features, including solar panels and efficient engines, allow you to travel with minimal impact on the environment.
Sharing the Experience
The Fourth of July is a holiday best shared with friends or family. The Mini-T Campervan's ingenious design comfortably accommodates your journey to meet others in your chosen setting for sharing stories, playing games, and creating unforgettable memories. For those back home, document your adventures on social media to share your unique celebration of this historic day.
Embracing the spirit of the Fourth of July is all about celebrating freedom, independence, and the unique tapestry that is America. The Mini-T Campervan, with its compact size, modern comforts, and eco-friendly design, makes the perfect companion for your Independence Day adventures. Whether you're taking in a fireworks display, grilling at a campsite, or participating in a local festival, there's no better way to celebrate the spirit of the holiday than on the open road. So this year, let the Mini-T Campervan guide you to a truly unforgettable 4th of July.
Happy Camping!
DLM-Distribution / Campervans is a licensed manufacture and dealer located in Lake Crystal Minnesota serving clients around the country
Contact Dave: 651-285-7089 or Candy: 507-382-9446 today!