NEWS
April 26th, 2012
Minnesota, renowned as the "Land of 10,000 Lakes," holds not just the mesmerizing beauty of its water bodies, but also the distinction of being the headwaters of the majestic Mississippi River. Whether you're touring this beautiful state to purchase a new Mini-T Campervan or exploring its natural grandeur, there are some must-visit destinations that should undoubtedly be on your list: the National Eagle Center, Slippery's Tavern and Restaurant, and the picturesque local campgrounds in Wabasha.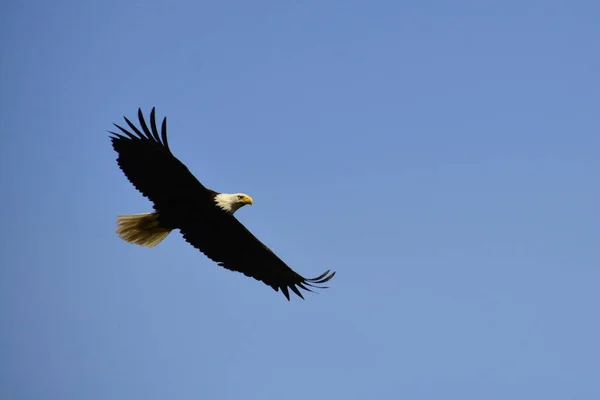 The National Eagle Center - A Home to Majestic Eagles
Situated on the banks of the Mississippi River, the National Eagle Center is a testament to the strength and grandeur of one of America's most iconic symbols - the Bald Eagle. Here, visitors can observe these magnificent creatures up close, learn about their ecology, and understand the crucial conservation work undertaken to ensure their survival.
Established in 1989, the Center has evolved into an interactive, educational hub with live eagle ambassadors that you can observe at a close distance. It also features interactive exhibits, engaging programs, and breath-taking viewing scopes to sight eagles in their natural habitat along the Mississippi River. If you're an eagle enthusiast, the National Eagle Center is an unforgettable destination.
Camping in the Vicinity – Immersing in the Wild
Once you've spent the day at the Eagle Center, the charm of Minnesota outdoors awaits you. If you're traveling in your Mini-T Campervan, there are several nearby campgrounds where you can settle for the night. Your campervan provides the perfect blend of comfort and connection to nature.
Hok-Si-La Municipal Park and Campground is just a short drive north. Located in Lake City, this campground provides a stunning view of Lake Pepin. Meanwhile, Maiden Rock West Campground and RV Park, located in Wisconsin just across the river from Wabasha, offers a unique opportunity to camp near the Mississippi. Eagle Cliff Campground and Lodging in Lanesboro, about an hour's drive from Wabasha, is nestled in the beautiful scenery of the Root River Valley.
A Visit to Slippery's Tavern and Restaurant
After a day of exploration, there's still one more local gem you must not miss: Slippery's Tavern and Restaurant. Made famous by the beloved movies "Grumpy Old Men" and "Grumpier Old Men," this charming establishment offers both a slice of cinematic history and stunning views of the Mississippi River. As you enjoy a beverage from their bar or a meal from their varied menu, you can watch eagles soaring high against the backdrop of the majestic river.
Traveling with the Mini-T Campervan
Traveling in a Mini-T Campervan enhances the overall experience of your journey. Its sleek design and modern amenities make it ideal for maneuvering through Minnesota's winding roads, while providing you with a comfortable living and sleeping space. Wherever you go, whether it's visiting the National Eagle Center, camping by the Mississippi, or unwinding at Slippery's, the Mini-T Campervan allows you to maintain a close connection with nature.
The land of Minnesota offers endless beauty and exploration opportunities. Coupled with a Mini-T Campervan, your journey through the state can turn into an exciting, fulfilling, and comfortable experience. Whether you are an eagle enthusiast, a lover of nature, a fan of "Grumpy Old Men," or a prospective owner of a new Mini-T Campervan, Minnesota's gems are guaranteed to provide a memorable experience in the heart of America's great outdoors.
Happy Camping!
DLM-Distribution / Campervans is a licensed manufacture and dealer located in Lake Crystal Minnesota serving clients around the country
Contact Dave: 651-285-7089 or Candy: 507-382-9446 today!