NEWS
April 25th, 2020
Traveling in a campervan provides an unmatched sense of freedom and adventure. However, the size and maintenance of a large RV can sometimes detract from this joy. Enter the Mini-T Campervan, a small, efficient, garageable RV that is revolutionizing the motorhome industry. If you are in the market for a compact campervan that effortlessly fits in a garage while offering an array of exciting features, look no further. This article will delve into why the Mini-T Campervan is your best bet in the category of small campervans.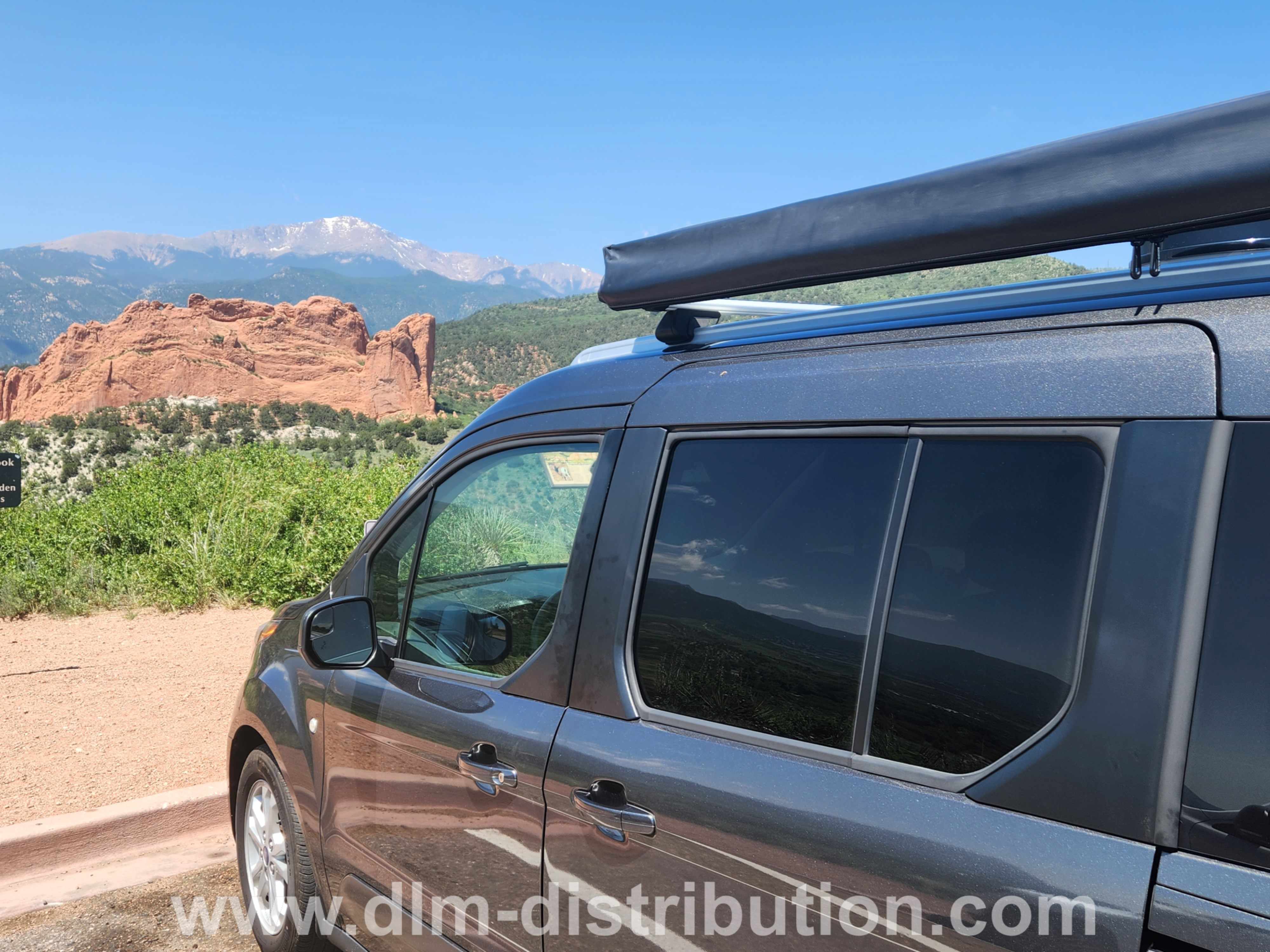 Compact and Garageable: The Small Campervan You've Been Waiting For
The Mini-T Campervan measures just 80" in height (with roof features) and 189.7" in length, allowing it to easily fit into a standard garage. This garageability is a game-changer for campervan enthusiasts who often struggle with finding suitable parking or storage for larger models. Despite its compact size, it does not compromise on power or amenities, providing you with everything you need for a comfortable journey on the road.
Off-grid Power Capabilities: A Campervan Built for Adventure
Whether you're in the wilderness or in the heart of a bustling city, the Mini-T Campervan is equipped with features that allow you to live comfortably off-grid. Its standard solar system and 2000-watt power inverter, paired with high-output house batteries, provide a reliable source of power wherever you are. These features allow you to use appliances like a microwave, cook a meal, run a hairdryer, coffee pot, CPAP machine, and much more - all without the need for shore power hookups. Whether you're tailgating, camping, or just on the go, the Mini-T ensures you have the power you need.
Standard Features that Enhance Comfort and Convenience
Unlike many campervan manufacturers that offer key features as costly extras, DLM-Campervans includes them as standard in the Mini-T. These features include a two-way remote start, shore power connections, a 10-speed reversible roof fan, a tow package for bike racks or light towing, and a compressor-driven refrigerator.
The Mini-T also comes with a TV/DVD entertainment system with an over-the-air antenna, LED lighting, limo-tinted windows, side window bug screens, Weathertech front floor liners and sunshades, and a microwave oven that works on or off-grid. Plus, it includes a starter kit with a portable stove, storage totes that fit under the bed, shore power cord, and a front privacy curtain, making your travel experience more comfortable and convenient.
Safety and Tech Features
The Mini-T Campervan does not compromise on safety, featuring a large rear-view camera, pre-collision assist with automatic emergency braking, multiple airbags, a tire pressure monitoring system, auto high beams, rain-sensing wipers, and a reverse sensing system. It's also equipped with tech features like 2 smart USB ports, a wireless phone charging pad, Sync 3, Ford Pass, and compatibility with Apple Car Play and Android Auto, ensuring a connected and secure ride.
Economical and Efficient Daily Driver
The Mini-T Campervan delivers impressive fuel efficiency of 24-28 MPG, making it an excellent daily driver in addition to being a comfortable campervan. With its off-grid capabilities, you can power appliances such as a microwave, hairdryer, curling iron, CPAP machine, electric blanket, and more, making the Mini-T your all-in-one home solution on wheels.
The Mini-T Campervan stands out as the best small campervan that comfortably fits in a garage. It skillfully combines compact size, off-grid capabilities, and numerous standard features into a single, efficient package that's ideal for any traveler. Its safety and tech features, along with its fuel efficiency, make it a reliable and cost-effective choice, whether you're venturing out into the wilderness or driving in the city. The Mini-T Campervan is proof that small can be powerful, demonstrating that you don't have to compromise comfort or convenience when choosing a compact, garageable RV. So, if you're in the market for a small, efficient, and garageable campervan, the Mini-T Campervan is your top-notch choice.
Happy Camping!
DLM-Distribution / Campervans is a licensed manufacture and dealer located in Lake Crystal Minnesota serving clients around the country
Contact Dave: 651-285-7089 or Candy: 507-382-9446 today!