NEWS
May 9th, 2016
Road Trip Through Ohio: Unmissable Experiences at Mohican State Park
Nestled in the heart of Ohio, Mohican State Park is a charming paradise for outdoor enthusiasts traversing the state in their Mini-T Campervans. This verdant oasis, filled with diverse terrain and activities, is our top recommendation for those seeking a quintessential camping experience in Ohio.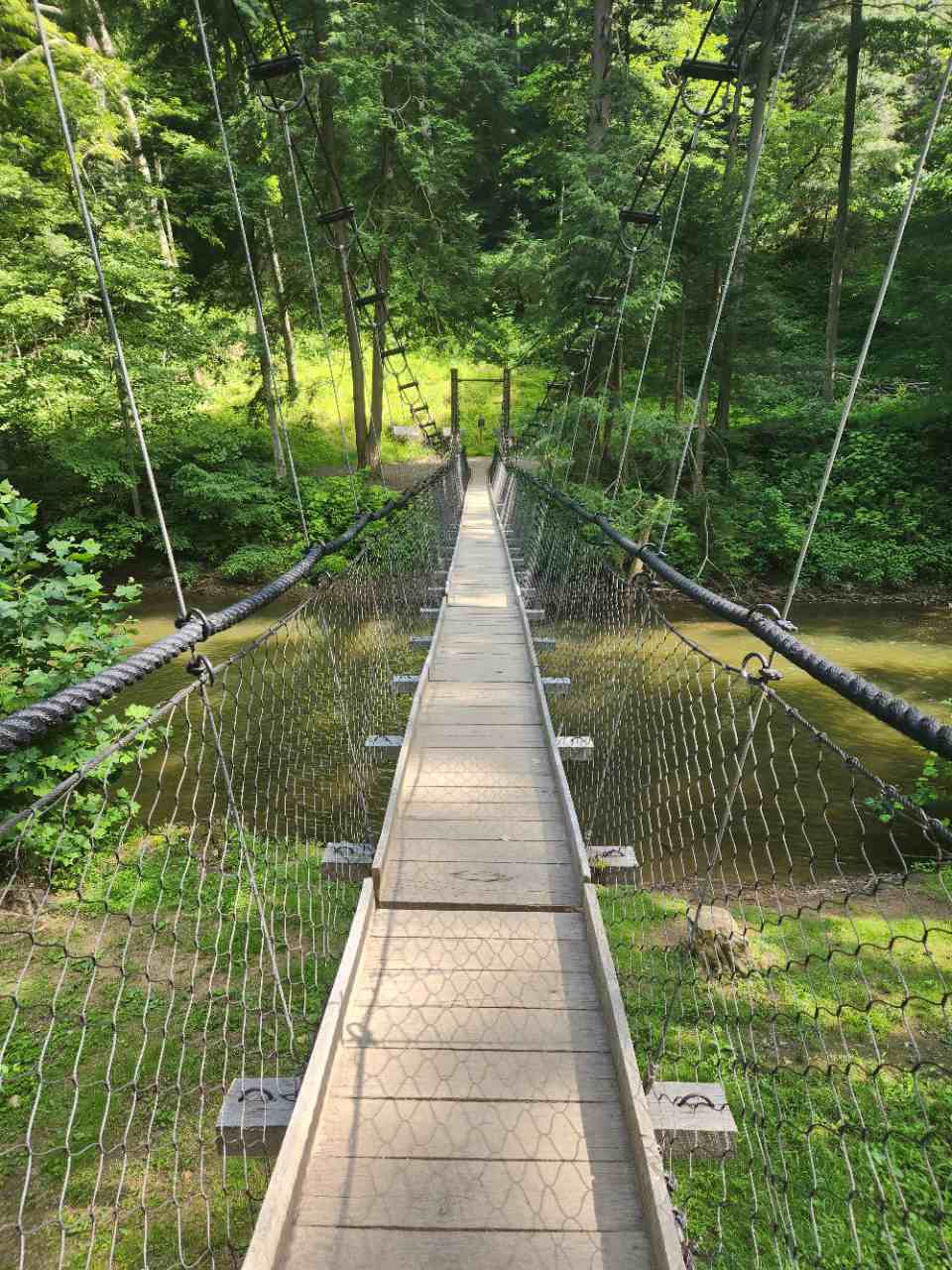 This state park offers an array of outdoor activities tailored to everyone's preference, whether you're a seasoned hiker or a laid-back nature lover. The park's expansive hiking trail network appeals to a variety of fitness levels, offering something from steep inclines that will test your stamina to gentle paths ideal for a leisurely stroll. The trails take you through lush forests, along the mesmerizing winding river, offering breathtaking views of nature's exquisite beauty.
One of the park's unique features is the Clear Fork River that winds gracefully through the landscape. This river is a hive of activity, providing a playground for tubers, stand-up kayakers, and other water-sport enthusiasts. It's a great place to relax, whether you're keen on joining the fun or prefer to sit back and watch the world go by from the shore.
But the fun doesn't stop at the edge of the river. Back at the campground, you'll find amenities to make your camping experience comfortable and entertaining. There's a swimming pool where you can cool down on those warm summer days, and a gift shop that offers ice cream and outside sitting areas, making it a pleasant spot to relax after a long day of adventures.
The park's facilities are well-maintained, featuring clean showers and other amenities that make camping in a van a breeze. It's worth noting that cleanliness and upkeep are prioritized here, providing a healthy and comfortable environment for all campers.
Venturing out of the park, you'll find the nearby town bustling with attractions and services for travelers. If you'd like to explore the river in a different way, there are canoe livery services available. Restaurants abound, offering a variety of delicious meals to replenish your energy after a day of hiking, tubing, or kayaking. This area also has shops and other attractions that add to the richness of your travel experience.
In short, Mohican State Park is not just a place to park your RV and rest—it's a destination to engage with nature, explore outdoor activities, and immerse yourself in local culture. Whether you're passing through Ohio or planning an extended stay, we believe this park is a must-visit location that offers the best camping experience in the state.
Get your Mini-T Campervan ready, pack your essentials, and embark on a memorable journey to Mohican State Park. Experience the best of Ohio's natural beauty, and share in the joys of a vibrant camping community.
Happy camping!
DLM-Distribution / Campervans is a licensed manufacture and dealer located in Lake Crystal Minnesota serving clients around the country
Contact Dave: 651-285-7089 or Candy: 507-382-9446 today!