NEWS
September 30th, 2021
The shift toward remote work has drastically changed the traditional workspace in recent years. More and more professionals are seeking flexible working solutions that allow them to balance productivity with leisure. For these pioneers of the modern workspace, the Mini-T Campervan has emerged as an exceptional choice, combining comfort, functionality, and connectivity in one versatile vehicle.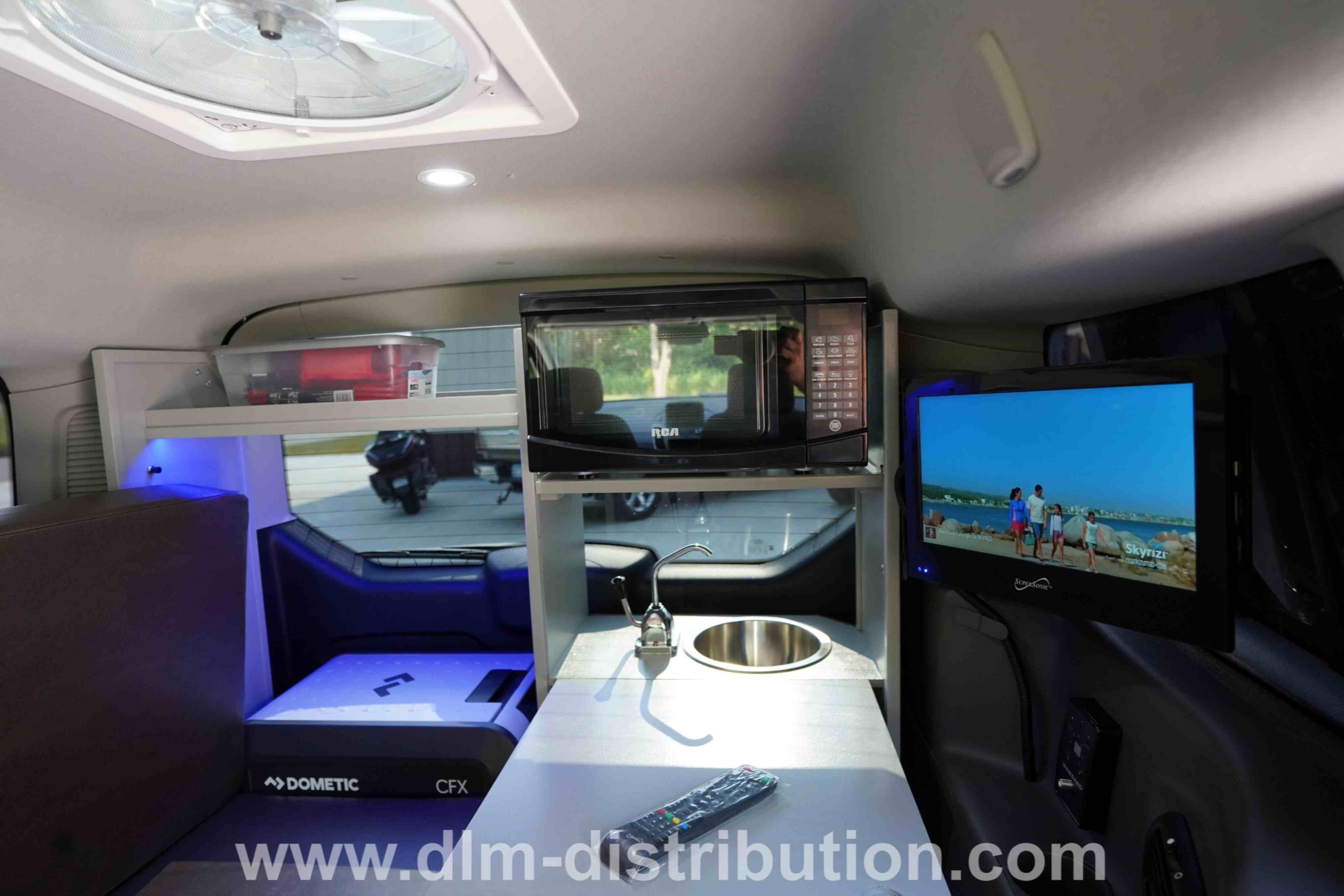 The Mini-T Campervan is not merely a recreational vehicle; it's a mobile office on wheels, complete with WiFi connectivity and a host of other features designed to make working on the go both feasible and enjoyable.
Thanks to its built-in WiFi capabilities, the Mini-T Campervan ensures that staying connected is never an issue. Whether it's a video conference call, uploading a hefty document, or simply staying in touch with clients and colleagues, this campervan ensures your workday goes smoothly, no matter where you're parked.
Equally important are the other facilities in the Mini-T Campervan that create a conducive working environment. The onboard TV can double up as an extra screen for your computer, perfect for presentations, spreadsheets, or multitasking. Moreover, with a microwave and refrigerator readily available, you can prepare meals and keep your beverages cool, ensuring your productivity doesn't suffer due to hunger or thirst.
The versatility of the Mini-T Campervan extends beyond remote workers, too. For professionals such as realtors, who often spend time on the road, the campervan provides a comfortable space to wait for clients, review documents, or take much-needed breaks between appointments.
Moreover, for those who usually work in a traditional office setting, the Mini-T Campervan offers an escape from the hustle and bustle. If your cubicle gets too noisy or you need a change of scenery, why not take your work to your campervan? A tranquil workspace could be just a few steps away in the parking lot.
Lunch breaks can also be transformed into mini-retreats. With your own Microwave, refrigerator and entertainment setup, you can prepare a meal, take a nap, or catch a few minutes of your favorite show. It's a luxury that few office-bound workers have access to, but with a Mini-T Campervan, it's entirely possible.
For those in labor-intensive roles such as construction, the Mini-T Campervan can provide much-needed respite during breaks. Its cozy interiors offer an escape from harsh weather, allowing for a meal or a quick nap in a comfortable setting.
The Mini-T Campervan is redefining what a workspace can be. It's a testament to the flexible, adaptable spirit of the modern workforce, making remote work not just possible, but enjoyable. Its endless possibilities for enhancing your work experience go beyond the conventional, proving that work isn't a place you go—it's what you do, and you can do it comfortably and efficiently from your Mini-T Campervan. This isn't just a trend for remote workers—it's a lifestyle, and it's here to stay.
DLM-Distribution / Campervans is a licensed manufacture and dealer located in Lake Crystal Minnesota serving clients around the country
Contact Dave: 651-285-7089 or Candy: 507-382-9446 today!