NEWS
April 2nd, 2011
Discovering Wilderness Bliss: Camping at Goose Creek Campground in a Mini-T Campervan
Nestled within the embrace of the Pike National Forest, Goose Creek Campground offers a gateway to the unique and stunning wilderness of Colorado. If you're an adventurer with a Mini-T Campervan, this idyllic spot is the perfect destination for an off-the-grid exploration.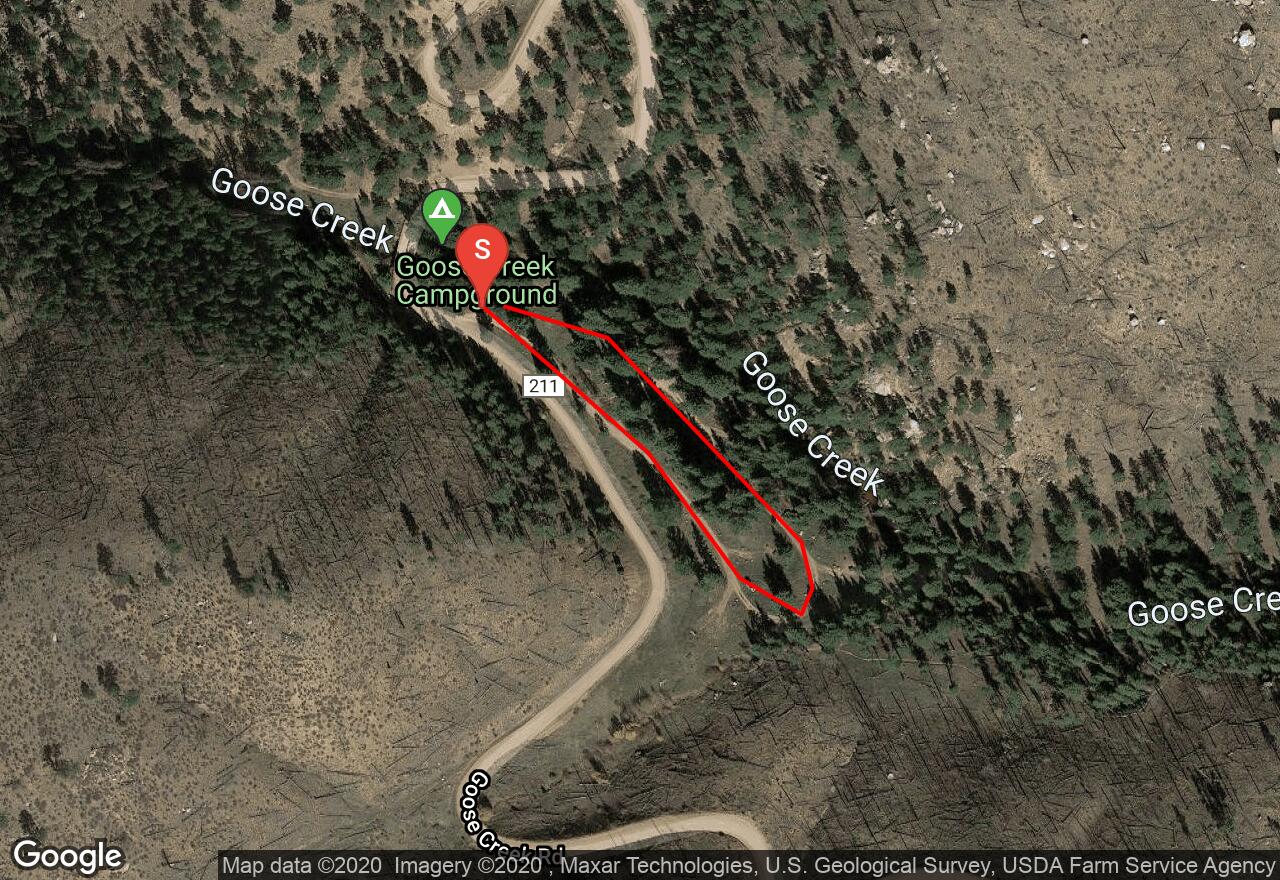 Goose Creek Campground: An Overview
Goose Creek Campground, located at an elevation of about 7,800 feet, is a small and relatively secluded site situated within the Lost Creek Wilderness area. Accessible via a winding dirt road off of CO Road 77 in Jefferson, Colorado, the journey is filled with scenic landscapes that make the drive itself an experience to cherish.
This campground operates on a first-come, first-served basis. Here, you'll find simple amenities such as fire rings and picnic tables at each site. Additionally, vault toilets are available for use, making it a comfortable location for those seeking a rustic camping experience.
Why a Mini-T Campervan?
The beauty of bringing a Mini-T Campervan to Goose Creek lies in its perfect blend of size and capability. With its compact structure, this campervan smoothly navigates the smaller, winding roads leading to the campground. While large RVs may struggle with access, the Mini-T Campervan's nimble maneuverability shines.
Moreover, a Mini-T Campervan is designed to operate off-grid. It's self-contained, carrying all that you need for a comfortable stay without relying on external hookups. The absence of electrical hookups at Goose Creek is no hurdle for a Mini-T Campervan. In essence, it allows for a more immersive nature experience without compromising comfort or convenience.
The Lost Creek Wilderness: A Backdrop of Awe
Named for a creek that mysteriously disappears and reappears above ground, Lost Creek Wilderness exudes an air of mystique. Unique granite domes, rare granite arches, and high-altitude grasslands create a landscape that is both charming and awe-inspiring.
The serenity of Goose Creek meandering nearby and the spectacular panoramic view of the mountains make this place a true gem. It's not just a campground; it's a launchpad to an array of outdoor activities. Hiking, fishing, and wildlife watching are all available at your doorstep.
Why Choose Goose Creek Campground?
With its solitude and stunning scenery, Goose Creek Campground is the perfect place to connect with nature. Its minimalistic approach to camping allows for an intimate experience, free from the trappings of modern camping sites.
In the heart of Pike National Forest, you're surrounded by a wealth of biodiversity. Waking up to the sound of chirping birds, spending the day exploring the wilderness, and ending with a warm fire under a starlit sky is nothing short of magical.
Camping at Goose Creek is also an opportunity to experience Colorado's wilderness at its purest. The area is known for its ethereal beauty, and being able to navigate and park with ease in a Mini-T Campervan only enhances the experience. You can take in the sights, breathe the fresh mountain air, and at the end of the day, retire to the comfort of your off-grid haven.
The allure of the Goose Creek Campground lies in its simple beauty and seclusion. It is a haven for adventurers seeking to break free from the hustle and bustle of modern life. So pack your Mini-T Campervan, gear up for this off-grid experience, and get ready to explore the untamed beauty of the Lost Creek Wilderness while in Colorado. This is camping, at it's best!
Happy Camping!
DLM-Distribution / Campervans is a licensed manufacture and dealer located in Lake Crystal Minnesota serving clients around the country
Contact Dave: 651-285-7089 or Candy: 507-382-9446 today!