NEWS
June 6th, 2019
Unveiling the Mini-T Campervan from DLM Distribution: a compact RV camper van designed to bring unparalleled convenience and luxury to your travels. The Mini-T, small enough to fit in a standard garage and be driven through a car wash, ensures your adventure doesn't come at the cost of practicality. Boasting a unique 'Off-grid' power capability, you can cook, operate a hairdryer or coffee pot, and even run a CPAP machine while traveling or camping, with or without shore power hookups.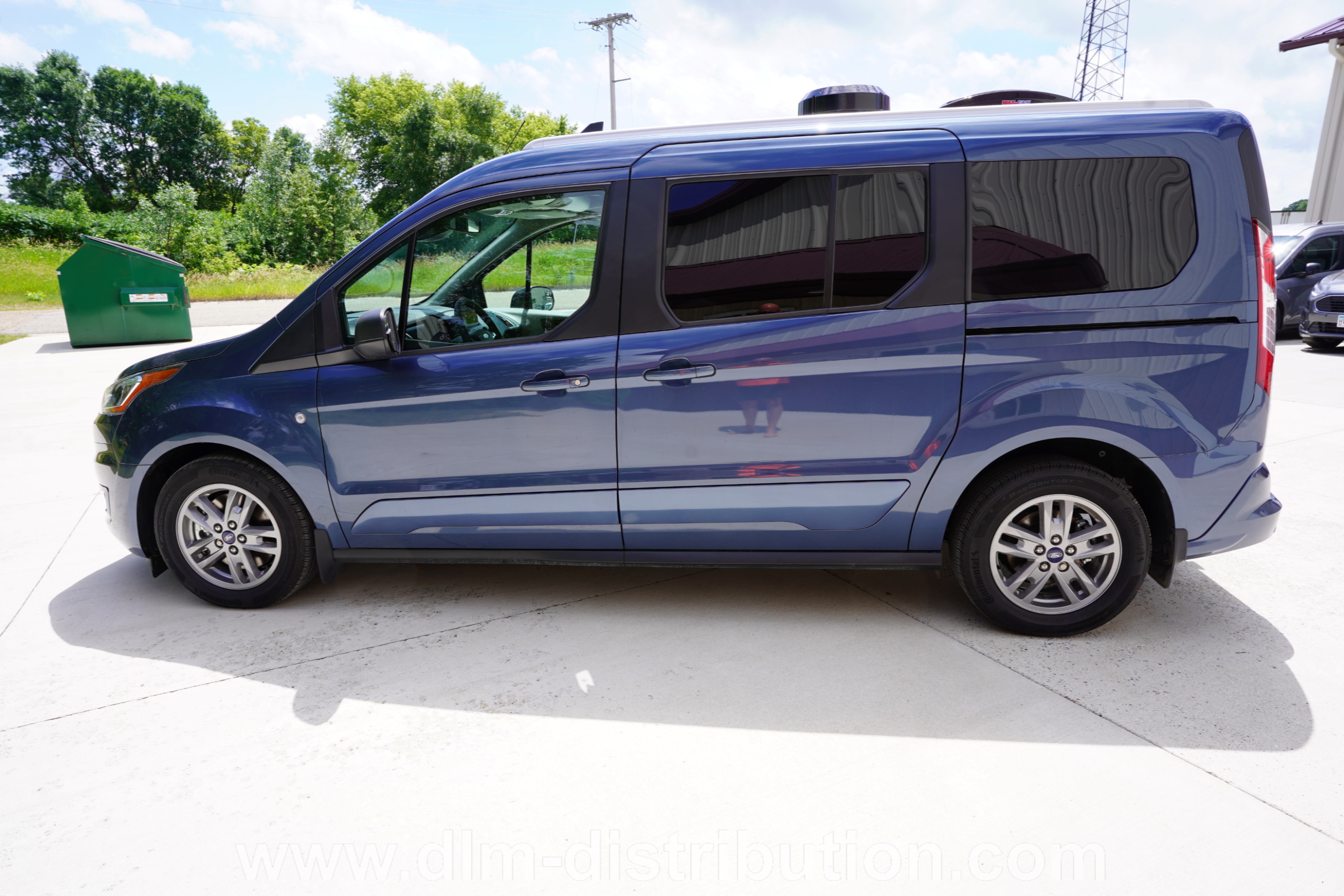 Where DLM Distribution sets itself apart from other campervan manufacturers is in the value it provides as standard. Each Mini-T Campervan is equipped with a solar system, a 2000-watt power inverter, high output/Ah house batteries, a two-way remote start, shore power connections, a reversible roof fan, a tow package for light towing or bike racks, and a compressor-driven refrigerator.
The interior luxuries include LED lighting, limo-tinted windows, a TV/DVD entertainment system, side window bug screens, Weathertech front floor liners and sunshades, and over-the-air antennae. Additionally, every Mini-T Campervan comes with a starter kit featuring a portable stove, storage totes fitting under the bed, a shore power cord, and a front privacy curtain. To further enhance your experience, each Mini-T Campervan features a microwave oven and sink as standard fittings.
Based on the Ford Transit Connect, the Mini-T Campervan is compact, measuring just 80" in height (including roof features) and 189.7" in length. This size makes it an ideal "conversion van" suitable for small campsites and home parking, even within Home Owners Association (HOA) regulations or in your driveway or garage.
The Mini-T Campervan is the perfect vehicle for outdoor enthusiasts seeking the ideal blend of compactness, comfort, and utility. Here are seven key advantages of choosing a campervan over a larger RV:
1. Size and maneuverability: The Mini-T is not restricted by length or height. It can easily fit into smaller campsites or even a friend's driveway.
2. Ready-to-go feature: With everything packed and ready, you can embark on spontaneous camping trips. Just grab some groceries on your way, and you're set for an adventure.
3. Drives like a standard vehicle: Its compact size offers stress-free driving, allowing you to navigate tunnels, bridges, parking spaces, and campsites with ease.
4. Simplicity: The Mini-T encourages mindful packing, ensuring you only bring what you need, thereby minimizing clutter and maximizing the joy of camping.
5. Multifunctional: The Mini-T is versatile. It can serve as a daily driver or accompany you on hiking trips, picnics, family sporting events, concerts, and more.
6. Lower costs: Serving as your primary vehicle, the Mini-T can save on insurance and maintenance costs. Its compact size allows it to fit in a standard garage, eliminating RV storage fees. Plus, it offers great gas mileage at 24-28 mpg.
7. Freedom and Security: Particularly for solo travelers, a campervan provides privacy, safety, and necessary amenities.
If you're hearing the call of the great outdoors, consider the Mini-T Campervan for your next journey and create unforgettable memories.
DLM Distribution / Campervans is a licensed manufacturer and dealer based in Lake Crystal, Minnesota, proudly serving clients nationwide. To learn more, contact DLM-Distribution today!
DLM-Distribution / Campervans is a licensed manufacture and dealer located in Lake Crystal Minnesota serving clients around the country
Contact Dave: 651-285-7089 or Candy: 507-382-9446 today!