NEWS
September 30th, 2022
Camping in Your Mini-T Campervan at Holland State Park, Michigan
If you're an outdoor enthusiast seeking a memorable camping experience amidst picturesque landscapes, Holland State Park in Michigan should be at the top of your list. Known for its sandy beaches, stunning views of Lake Michigan, and proximity to other great places to visit, Holland State Park offers an ideal destination for camping, especially in your Mini-T Campervan.
About Holland State Park:
Located right in Holland, Michigan, Holland State Park is a haven for nature lovers and adventure seekers alike. The park's star attractions are its pristine sandy beaches that stretch along the shores of Lake Michigan, providing visitors with ample opportunities for swimming, sunbathing, and beachcombing. Holland State Park is also home to the iconic Big Red Lighthouse, a popular spot for photography and enjoying breathtaking sunsets.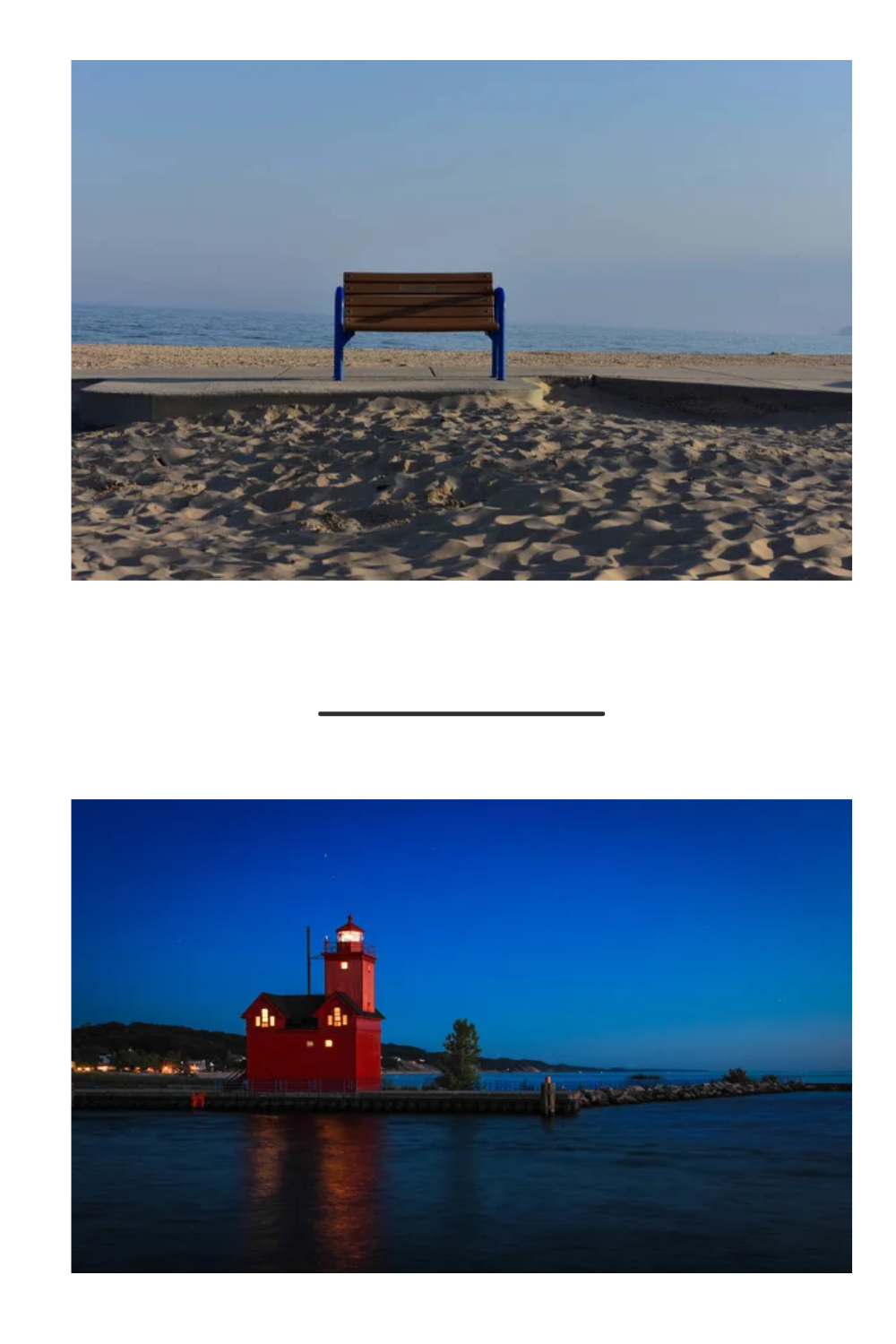 Camping Facilities:
For camping enthusiasts with a Mini-T Campervan, Holland State Park offers convenient and well-equipped camping facilities. The park provides a variety of campsites suitable for different preferences, including electric hookups, modern restrooms, and showers to ensure a comfortable stay. The sites are typically spacious and surrounded by natural beauty, making it an ideal spot to park your campervan and immerse yourself in the serene environment.
Recreational Activities:
Beyond the inviting beaches, Holland State Park offers a diverse range of recreational activities for campers to enjoy. Hiking enthusiasts can explore the park's scenic trails, which wind through sand dunes and lush forests, offering glimpses of local wildlife and birdwatching opportunities. There are also picnic areas throughout the park, allowing visitors to savor meals amid the beautiful surroundings.
Proximity to Other Great Places:
One of the greatest advantages of camping at Holland State Park is its proximity to other exciting destinations worth exploring. For those seeking a day trip, Grand Rapids, the second-largest city in Michigan, is approximately 30 miles east of the park. Grand Rapids offers a vibrant art scene, a variety of museums, and a diverse culinary landscape.
Furthermore, Sleeping Bear Dunes National Lakeshore, a gem in the Midwest, is located about 150 miles northwest of Holland State Park. Here, you can witness some of the most awe-inspiring sand dunes along Lake Michigan's shoreline, making it a must-visit destination.
Distance from Chicago:
For campers looking to venture from Chicago, Holland State Park is situated roughly 140 miles northeast of the Windy City. With its relatively close proximity to Chicago, Holland State Park makes for an accessible and attractive destination for weekend getaways or longer camping trips.
Conclusion:
Camping in your Mini-T Campervan at Holland State Park, Michigan, is an excellent way to experience the natural beauty and recreational offerings of the region. From the sandy beaches and stunning lake views to the nearby attractions and day trip possibilities, this state park has something to offer every camper. Whether you're a solo adventurer or embarking on a family trip, Holland State Park promises a memorable camping experience that will leave you longing to return for more adventures in the future. So, pack up your Mini-T, grab your camping gear, and head to Holland State Park for a delightful camping escapade you won't soon forget.
Happy Camping!
DLM-Distribution / Campervans is a licensed manufacture and dealer located in Lake Crystal Minnesota serving clients around the country
Contact Dave: 651-285-7089 or Candy: 507-382-9446 today!