NEWS
June 30th, 2018
For many, the idea of a great American road trip is synonymous with freedom, adventure, and exploration. A quintessential part of this experience involves the question of where to stop for the night. While options abound—ranging from RV parks to secluded campsites—there is a surprising, often-overlooked haven for campervan travelers: Cracker Barrel. Known more for its hearty Southern meals and quaint country stores, some Cracker Barrel locations have become a cherished secret among savvy road-trippers looking for a place to rest their heads for the night.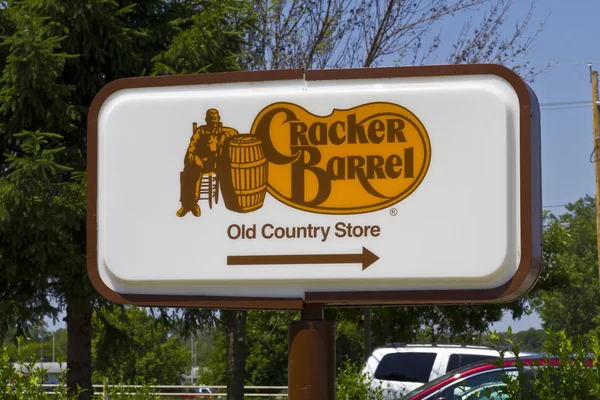 Convenience and Comfort
When on the road, the ability to find a quiet, safe, and convenient location to park for the night is paramount. Cracker Barrel locations often fit this criteria superbly, as they are typically found near major highways and interstates. More importantly, some locations allow overnight parking, offering not just a place to park but also peace of mind. Always remember to check with the specific location and get permission before settling in for the night.
A Hearty Breakfast Awaits
One of the major benefits of spending the night at a Cracker Barrel is, of course, the food. You can start your day with a hearty breakfast featuring choices like pancakes, bacon, eggs, and their famous biscuits. The convenience of waking up to a restaurant offering a wide array of delicious breakfast options right next to your temporary "home" is a game-changer for many.
Shop and Explore
Besides food, the Cracker Barrel experience extends to its charming country stores that often adjoin the restaurants. These stores are a treasure trove of comfort, offering everything from nostalgic candies and wooden toys to clothing and home décor. The ability to stretch your legs in such a cozy, engaging environment can make the road ahead seem much more inviting.
Community Aspect
The Cracker Barrel overnight stay is more than just a convenient pit stop; it has become a subculture within the larger campervan community. Travel blogs, forums, and social media groups often discuss the merits of various Cracker Barrel locations, giving tips and sharing experiences. The collective knowledge gathered by this community can make your own stay much more pleasant.
Rules and Etiquette
While Cracker Barrel may offer a cozy stopover, it's essential to be respectful guests. Keep the area clean, don't set up outside furniture or grills, and always ask for permission to stay overnight. Some locations may have specific rules or even prohibit overnight stays, so it's always best to check first.
Conclusion
Cracker Barrel offers much more than the eye meets: it's a restful haven for road-weary travelers and a delight for those who value a good, hearty meal to start their day. For campervan enthusiasts, this often-overlooked option provides the essential needs of a good night's rest, convenience, and safety—making it a win-win choice for those in the know. Next time you find yourself planning a road trip, consider including Cracker Barrel on your list of places to recharge—you won't regret it.
So, as you plot your next journey across the scenic byways and highways of America, remember that some of the best spots to stop are not always the obvious ones. Sometimes they're tucked away in the parking lot of a beloved restaurant, serving up comfort in more ways than one.
Happy Camping!
DLM-Distribution / Campervans is a licensed manufacture and dealer located in Lake Crystal Minnesota serving clients around the country
Contact Dave: 651-285-7089 or Candy: 507-382-9446 today!