NEWS
March 30th, 2016
RV storage costs can vary depending on a number of factors, including the size of your RV, the type of storage, the location, and the amenities. However, you can expect to pay at least $100 to $250 per month for RV storage.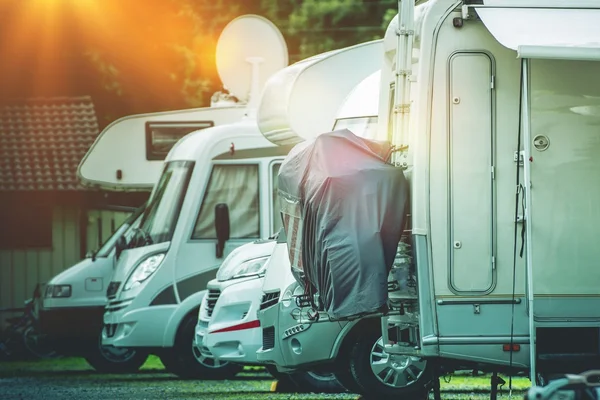 Here is a breakdown of the different types of RV storage and their average costs, along with the additional costs of heated/climate controlled storage and electric hookups:
-Outdoor storage: This is the least expensive option, but it also provides the least amount of protection for your RV. Outdoor storage typically costs $30-$50 per month.
-Covered storage: This option provides more protection from the elements than outdoor storage, but it is also more expensive. Covered storage typically costs $50-$100 per month.
-Indoor storage: This is the most expensive option, but it also provides the best protection for your RV. Indoor storage typically costs $100-$250 per month. Heated/climate-controlled indoor storage can cost an additional $50-$100 per month.
NOTE: These typical costs can vary greatly and change over time as economies and unit availabilities fluctuate!
Electrical hookups: Most RV storage facilities have electrical hookups, but some may charge an additional fee. The size of the electrical hookup will also affect the cost. A 30-amp hookup is the most common, but some RVs require a 50-amp hookup.
In addition to the type of storage, the location of the storage facility can also affect the cost. Storage facilities in urban areas are typically more expensive than those in rural areas.
Additional considerations for larger RVs:
Larger RVs, such as Class A motorhomes, do not require heated/climate-controlled storage or 50-amp electrical hookups. However, failing to do so can lead to costly repairs and maintenance. For example, batteries can die quickly in cold weather, and frozen parts can crack and break. Delamination of panels can also occur in hot, humid weather.
The cost of storing a larger RV will also be higher than the cost of storing a smaller RV.
When choosing a storage facility for a larger RV, it is important to make sure that the facility has enough space and the necessary amenities, such as heated/climate-controlled storage and electrical hookups to meet your needs, 30A or 50A.
Tips for saving money on RV storage:
-Shop around: Get quotes from several different storage facilities before making a decision.
-Negotiate: See if the facility is willing to negotiate on the price.
-Consider a shared space: If you know other RV owners, you may be able to share a storage space and save money.
******Store your RV at home*****: If you have the space, you may be able to store your RV at home and save money on storage fees!
The best way to choose RV storage is to consider your specific needs and budget. If you have a smaller RV, you may be able to get away with storing your RV in your own garage. However, if you have a larger RV or live in a cold climate, you may need to choose indoor storage with climate control and electrical hookups. By following the tips above, you can find a cost-effective way to store your RV and protect it from the elements.
Happy Camping!
DLM-Distribution / Campervans is a licensed manufacture and dealer located in Lake Crystal Minnesota serving clients around the country
Contact Dave: 651-285-7089 or Candy: 507-382-9446 today!