NEWS
June 5th, 2021
Driveway Camping: Maintain Your Personal Space While Staying Close to Family and Friends
Driveway camping is a unique and innovative way to reconnect with family and friends. It combines the best of both worlds: the intimacy of being close to loved ones, and the convenience of having your own private space.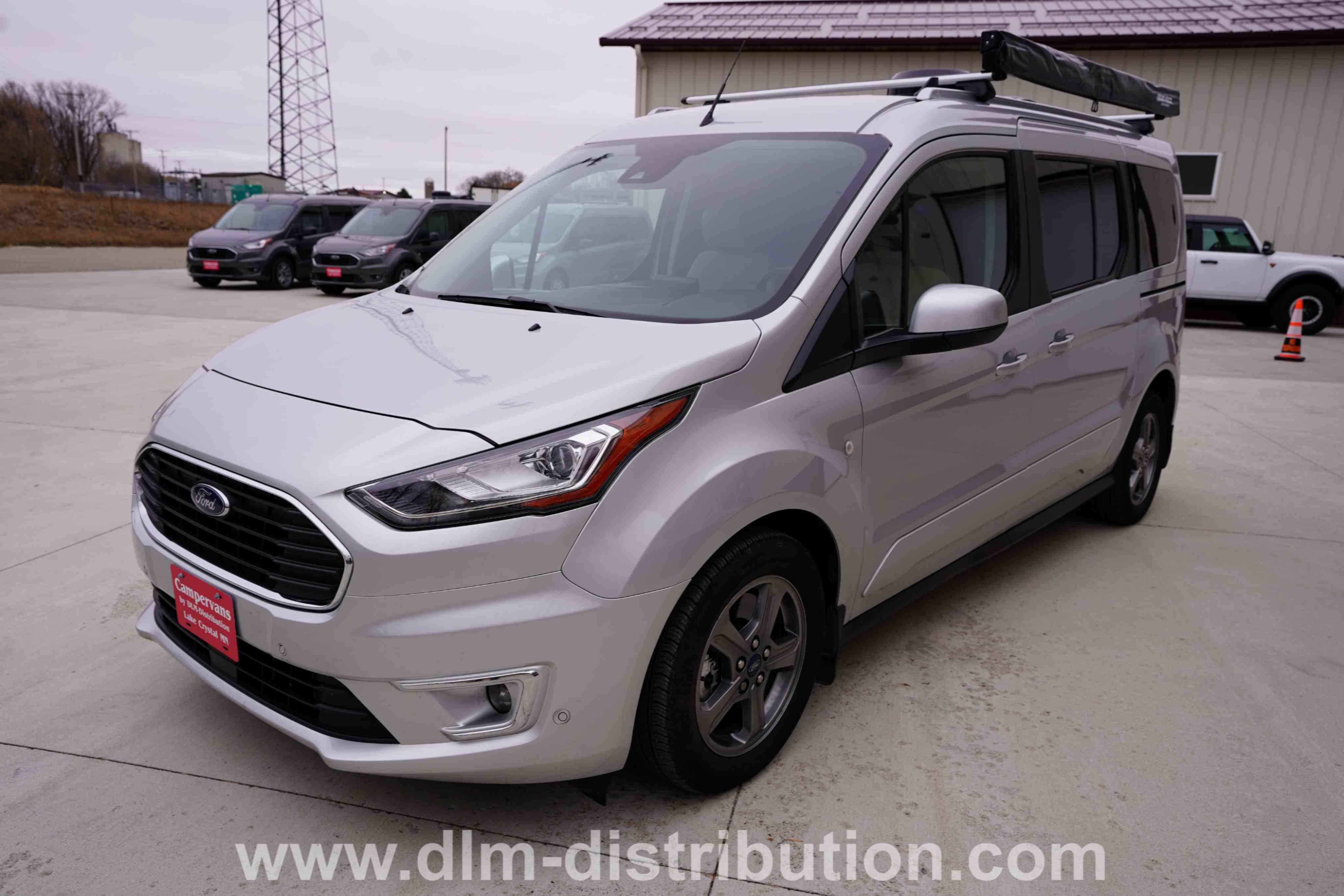 How does it work?
Driveway camping simply involves parking your RV or campervan in someone's driveway and spending a night or two. This can be a great way to visit family or friends who live far away, or to have a backyard camping trip with your own loved ones.
The Advantages: Best of Both Worlds
Driveway camping offers the unique blend of social and private experiences. You can spend quality time with your loved ones, enjoy shared meals, and then retreat to your own space whenever you want. No need to sleep on an unfamiliar bed, adjust to someone else's routines, or disturb the household with your coming and going. Your RV is your bedroom, your dining area, and if you like, your little sanctuary.
It Makes Sense, Right?
The convenience is unmatched. Imagine never having to pack a suitcase or book a hotel room. You carry your comfort zone with you—your bed, your pillow, your favorite mug. It's budget-friendly, requiring no extra accommodation costs, and also environmentally friendly if your vehicle has eco-friendly features. And let's face it; after the social exhaustion that comes from being a guest or host, both parties can retreat to their spaces without the awkwardness of overstaying one's welcome.
Ingredients for Successful Driveway Camping
Driveway camping requires some considerations for a smooth experience:
-Size Matters: Make sure your RV isn't too large or hard to maneuver. The ideal vehicle should easily fit in a standard driveway without blocking access for other cars or pedestrians.
-Essentials: Pack all essentials such as water, food, and first-aid, even if you'll have access to the home.
-Electricity: Plan your electricity needs in advance. Some driveways might offer electrical outlets for your use.
-Permission and Regulations: Always check the local laws and make sure the homeowner and community are comfortable with your stay. Some communities or HOAs have regulations regarding RV parking.
-Privacy: Respect the privacy of the homeowner and coordinate your plans, so you're not intrusive.
Introducing the Mini-T Campervan: The Perfect Fit for Driveway Camping
The Mini-T Campervan stands out as an excellent vehicle choice for driveway camping. Its compact size makes it a perfect fit for even two-car driveways, meaning you can park without monopolizing the entire space. The Mini-T is versatile; you can easily go off-grid if you wish, thanks to its functional utilities and storage options. Or, if you prefer to have the amenities like home, you can plug into a standard household 15 or 20 amp electrical outlet to enjoy on-the-grid comfort.
Share the Driveway Love
If you are looking for driveways to camp in or want to offer your driveway to campers, websites like "Boondockers Welcome" and "Driveway Surfing" provide platforms where you can connect with like-minded individuals.
In summary, driveway camping is an innovative way to enjoy the best of both worlds: the joy of travel and the comfort of familiar company. It's economical, convenient, and most importantly, a way to forge unforgettable memories with your loved ones. So next time you plan a visit, why not give driveway camping a shot? With the right vehicle like the Mini-T Campervan, you're all set for a unique, fulfilling experience.
Happy Camping!
DLM-Distribution / Campervans is a licensed manufacture and dealer located in Lake Crystal Minnesota serving clients around the country
Contact Dave: 651-285-7089 or Candy: 507-382-9446 today!