NEWS
May 19th, 2023
How to Successfully Park Your RV in an HOA Community
Homeowners associations (HOAs) often have rules about where and how RVs can be parked. These rules can vary from community to community, so it's important to know what your HOA's regulations are before you buy an RV.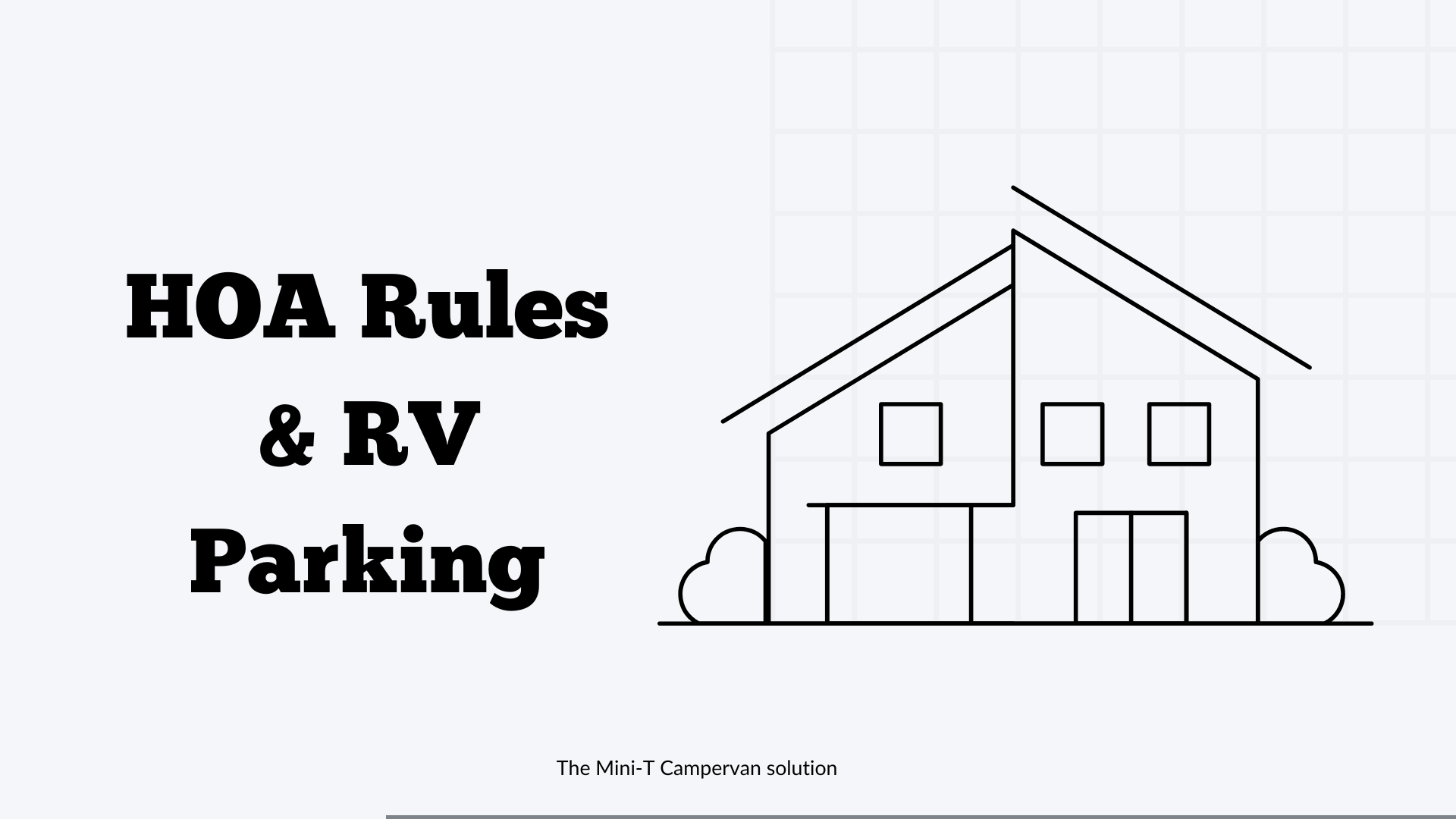 In general, HOAs are allowed to restrict the parking of RVs in order to maintain the aesthetic appeal of the community and to prevent safety hazards. Some common HOA RV parking rules include:
-RVs must be parked in a garage or driveway.
-RVs cannot be parked on the street.
-RVs cannot be parked for more than a certain number of days.
-RVs must be kept in good condition and cannot be a nuisance to other residents.
If you're considering buying an RV and living in an HOA community, it's important to read your HOA's governing documents carefully to understand the specific rules about RV parking. You should also talk to your HOA board to get clarification on any areas that you're not sure about.
Here are some tips for complying with HOA RV parking rules:
-Park your RV in a designated area. This could be your garage, driveway, or a designated RV parking lot.
-Don't park your RV for more than the allowed amount of time. This is typically 24-48 hours.
-Keep your RV clean and well-maintained. This will help to prevent it from becoming a nuisance to your neighbors.
-Be respectful of your neighbors. Don't let your RV block their driveways or walkways.
If you have any questions about HOA RV parking rules, don't hesitate to contact your HOA board.
Here is one option for an HOA-friendly RV:
The Mini-T Campervan is a small, lightweight campervan that is designed to be HOA-friendly. It is registered as a passenger van, so it can be parked in a garage or driveway without violating any HOA rules. The Mini-T is also relatively short and narrow, so it can fit in most parking spaces.
In addition to being HOA-friendly, the Mini-T Campervan is also a great value being it can be used as a primary vehicle when not out Camping unlike many many other RVs. 
If you're looking for an RV that is HOA-friendly and affordable, the Mini-T Campervan is a great option to look into more. To learn more, visit the DLM Distributions website at www.dlm-distribution.com
Happy Camping!
DLM-Distribution / Campervans is a licensed manufacture and dealer located in Lake Crystal Minnesota serving clients around the country
Contact Dave: 651-285-7089 or Candy: 507-382-9446 today!