NEWS
September 2nd, 2007
Yearning for New Horizons? Meet Your Ultimate Travel Companion
Yearning for the excitement of new horizons? Craving the thrill of adventure? Or do you need a flexible and convenient office-on-wheels for your busy lifestyle? No matter the journey ahead, the Ford Transit Connect Mini-T Campervan by DLM-Distribution promises an unprecedented experience of travel with style, comfort, and affordability, all packed into one vehicle.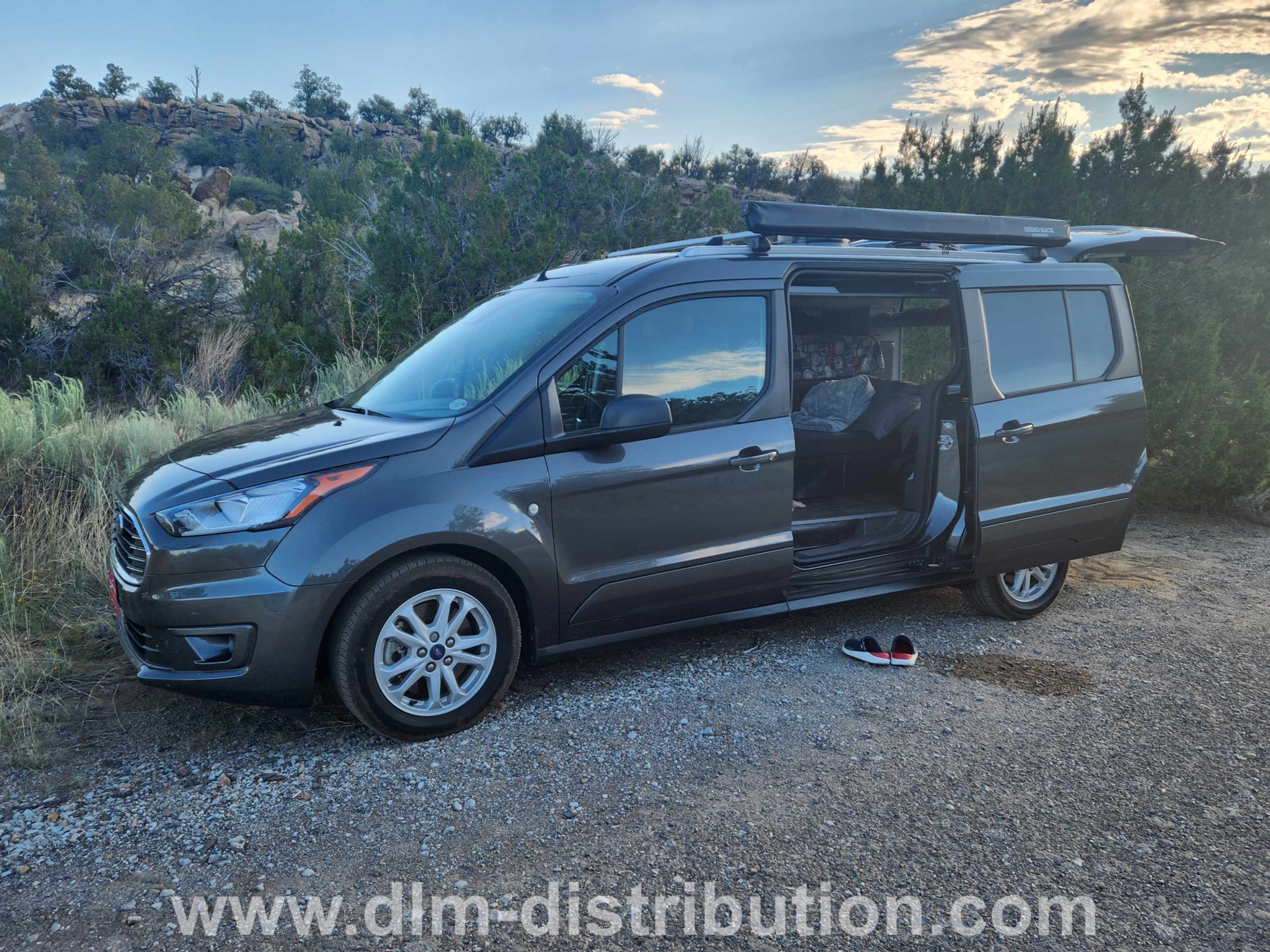 Compact Yet Feature-Packed: The Ultimate Road Trip Partner
This Class B campervan, although compact, is an amalgamation of a plethora of features that make it an ideal companion for your road trip. It can comfortably fit into a standard garage and nimbly navigate through serpentine routes, under bridges, and through tunnels, giving you the freedom to explore without constraints. Despite its compact size, it provides all the facilities of a full-sized RV—a snug bed, a handy kitchenette equipped with a microwave, sink, and refrigerator, a TV/DVD set up for your entertainment needs, and a solar power system. With a fuel efficiency of up to 28 MPG, it ensures your adventures don't burn a hole in your pocket.
The Lone Ranger's Haven
For the lone ranger, the Mini-T Campervan is your safe haven, offering a secure space for you to travel, sleep, and cook with ease. Its manageable size negates the intimidation of handling a larger vehicle, perfect if you're a newbie in the world of motorhomes, RVs, and camper vans.
An Intimate Getaway for Couples
Couples would find the Mini-T's compact space a warm, intimate corner, fostering shared memories. Picture yourselves waking up to awe-inspiring new landscapes outside your window every day, every sunrise offering a fresh palette of experiences and discoveries.
The Seasonal Dweller's Dream
If you're a seasonal dweller, the Mini-T Campervan simplifies your migratory lifestyle by making it an exciting journey rather than a burdensome task. Its comfortable sleeping spaces and nimble driving nature make the shift from one residence to another a journey to look forward to.
Your Mobile Office on Wheels
For the regular traveler or someone needing a travel van for work, the Mini-T acts as a versatile mobile office. Equipped with necessary power and connectivity, it helps you stay productive on the road. Its fusion of comfort, convenience, and efficiency makes it a wise investment for the regular traveler.
More Than a Vehicle: It's Your Gateway to Freedom
In a nutshell, the Mini-T Campervan is more than just a mode of transport; it's your gateway to freedom. Explore at your own rhythm, traverse farther, and find the joy of the journey just as fulfilling as the destination.
Embark on Your Next Adventure
Take on your next adventure with the Mini-T Campervan and transform the world into your playground.
Here's to happy and safe camping!
DLM-Distribution / Campervans is a licensed manufacture and dealer located in Lake Crystal Minnesota serving clients around the country
Contact Dave: 651-285-7089 or Candy: 507-382-9446 today!