NEWS
March 8th, 2018
The road is calling, and so is the allure of flexible, compact travel—something that fits in between a cumbersome RV and an unequipped sedan. For those who are new to the campervan community or simply looking for an upgrade, the emphasis often lies in finding a unit that is not only affordable but also practical in terms of space and function. Specifically, campervans under 7 feet tall are gaining popularity for their accessibility and low-profile nature. Among these, the Mini-T Campervan stands out as a stellar example of value, great gas mileage, and the elusive "garageability" factor.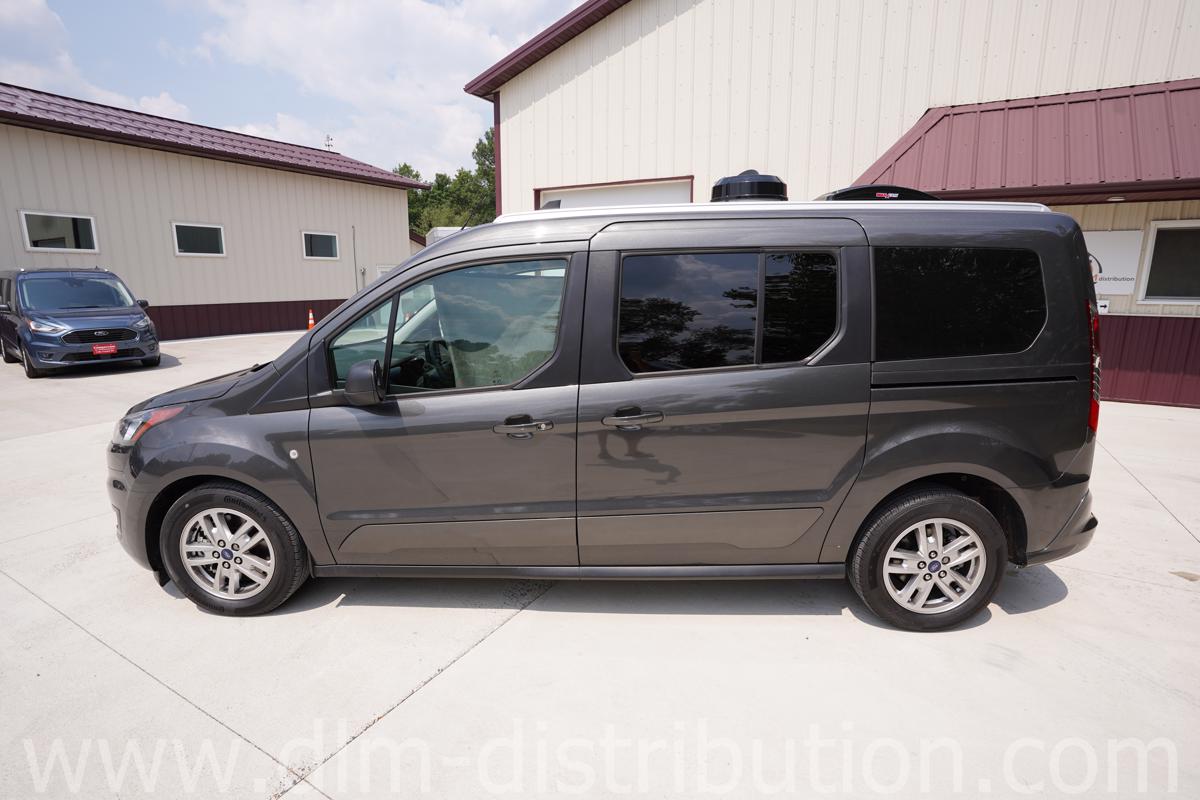 What Makes the Mini-T Campervan So Special?
-Value
The Mini-T Campervan strikes the perfect balance between luxury and economy. It comes equipped with essential amenities like a kitchenette ncluding sink, refrigerator and microwave oven, a comfortable bed, and modern tech features, all packaged in a compact yet thoughtfully designed space. What's more, it manages to offer all this without breaking the bank, making it an excellent value proposition for those who are budget-conscious but don't want to sacrifice comfort.
-Great Gas Mileage
One of the major advantages of going small is fuel efficiency. The Mini-T is designed for excellent fuel economy, delivering 24 to 28 miles per gallon depending on driving conditions. This efficiency not only saves money but also allows for greater travel distances, making those remote camping spots more accessible.
-Garageability
The term "garageable" may not be in the dictionary, but any campervan enthusiast understands its significance instantly. Many people live in neighborhoods with restrictive Homeowner Association (HOA) rules, in condos, or in areas with limited parking space. The Mini-T Campervan, standing at under 7 feet, fits neatly into a standard garage. This means you don't have to worry about finding or paying for a special storage space for your vehicle.
-Ideal for Limited Space Living Situations
Even if you live in a community with an HOA that has vehicle restrictions, the Mini-T's low-profile design is often permissible. It's similarly beneficial for condo owners who have to contend with parking limitations. Being able to store the campervan at home not only cuts down storage costs but also adds a layer of security and convenience.
-Other Noteworthy Mentions
While the Mini-T Campervan steals the show, it's fair to give a nod to other models that also meet the under-7-feet requirement. The likes of the Mercedes-Benz Metris offer similar advantages in terms of size, although they may not hit all the sweet spots that the Mini-T does when it comes to value and features.
Conclusion
When it comes to campervans that are under 7 feet tall, the Mini-T Campervan is a standout choice. With its unique blend of value, fuel efficiency, and "garageability," it offers a solution that's practical for both travel and everyday living—especially for those who may have restricted parking or storage options. It proves that you don't have to go big to have a grand adventure. Sometimes, the best things truly do come in small packages.
Happy Camping!
DLM-Distribution / Campervans is a licensed manufacture and dealer located in Lake Crystal Minnesota serving clients around the country
Contact Dave: 651-285-7089 or Candy: 507-382-9446 today!