NEWS
March 4th, 2022
When it comes to achieving the dream of hitting the open road without compromising on practicality, the Mini-T Campervan by DLM-Distribution emerges as a game-changer. Designed with couples in mind, this campervan merges compact size, multifunctional features, and a minimalist approach to create a versatile vehicle that is as suitable for daily commuting as it is for weekend getaways.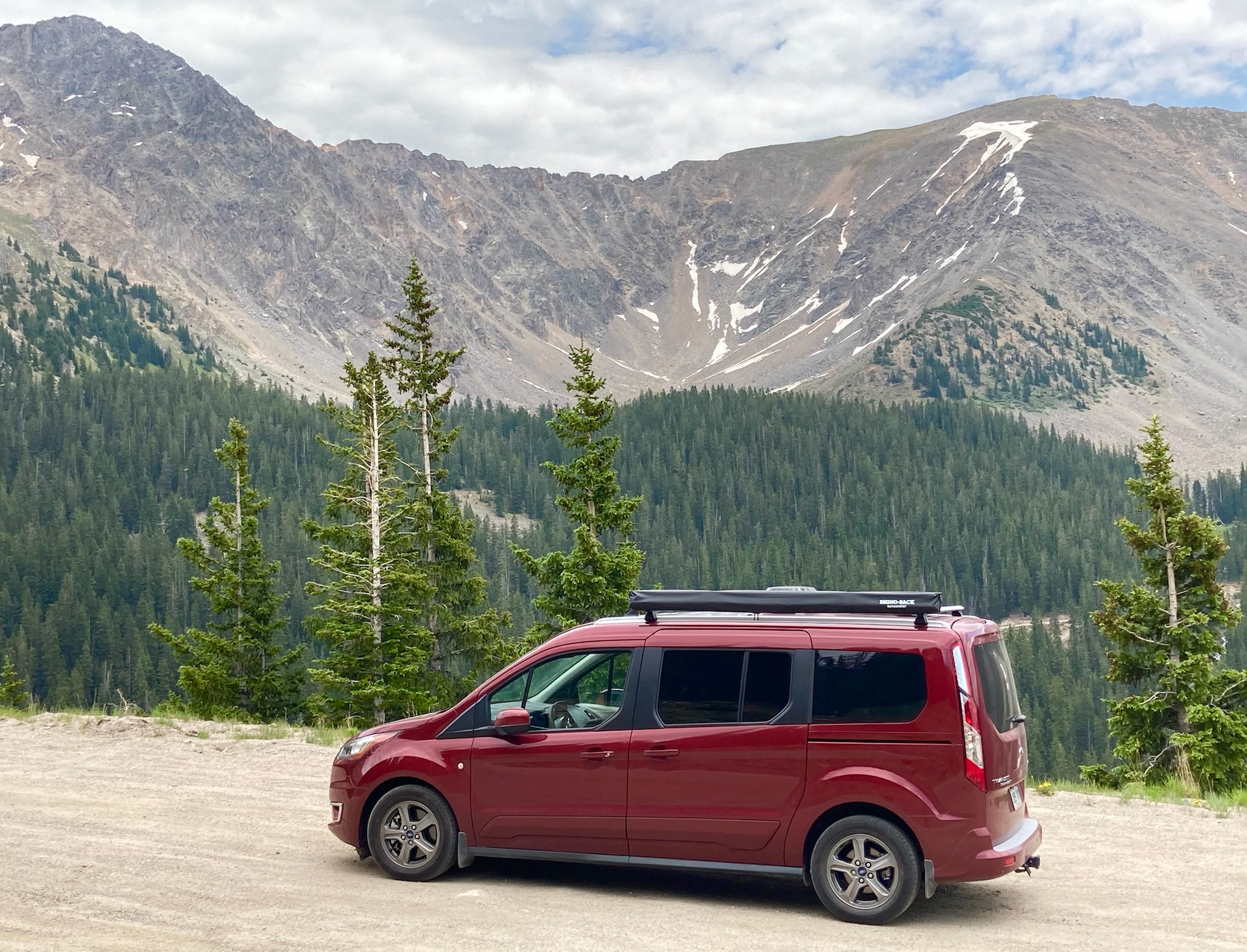 The Virtues of Compactness
One of the standout features of the Mini-T Campervan is its smaller size. Built on a Ford Transit Connect chassis, it's notably smaller than traditional RVs and campervans. This compactness makes it a convenient option for couples. It's easy to drive, park, and maneuver, making it practical not just for camping trips but also for day-to-day errands and commuting. You won't have to worry about finding a parking space that can accommodate a large RV; the Mini-T fits in standard parking spots with ease.
Minimalist, Yet Functional
In line with modern minimalist trends, the Mini-T Campervan's interior maximizes utility without excess. It offers a double bed that can be folded away, a compact kitchenette for essential cooking, and storage spaces that are carefully integrated into the design. For couples who appreciate simplicity and practicality, the Mini-T provides everything you need and nothing you don't.
More than Just a Campervan
The true genius of the Mini-T Campervan lies in its multifunctionality. While it is fully equipped for a comfortable camping experience, it also doubles as a regular vehicle for daily use. Its impressive fuel efficiency is on par with many sedans, making it a sensible choice for daily commuting. So, when you're not exploring a scenic campground or embarking on a cross-country adventure, you can comfortably use the Mini-T for grocery runs or commuting to work.
Off-The-Grid and Into the Wild
For those couples who prefer off-the-grid camping, the Mini-T doesn't disappoint. The vehicle is equipped and standard with a solar system, making it possible to charge your devices and run your appliances even in remote locations. It's a thoughtful feature that aligns well with the campervan's focus on practicality.
Budget-Friendly and Practical
The Mini-T Campervan offers a cost-effective way for couples to both travel and commute. Its reasonable pricing, combined with its fuel efficiency, adds up to significant savings in the long run. Add to that the money saved on accommodations during road trips, and the Mini-T becomes an incredibly practical financial investment.
Conclusion
The Mini-T Campervan by DLM-Distribution challenges the notion that a campervan experience has to involve a large, gas-guzzling vehicle that sits unused most of the year. Its compact size, minimalist design, and multifunctional use make it a highly practical choice for couples who value both adventure and day-to-day convenience. From weekend getaways to daily commutes, the Mini-T Campervan truly offers the best of both worlds.
Happy Camping!
DLM-Distribution / Campervans is a licensed manufacture and dealer located in Lake Crystal Minnesota serving clients around the country
Contact Dave: 651-285-7089 or Candy: 507-382-9446 today!