NEWS
April 4th, 2017
The allure of the open road, the freedom to explore at your own pace, and the comforts of home—these are the promises that owning a motorhome offers. However, the practicalities of storage often hold back many enthusiasts from embracing this lifestyle. The Mini-T Campervan by DLM-Distribution emerges as the perfect solution to this predicament. Designed to fit comfortably in standard 7-foot and 8-foot residential garages, this compact, luxurious Class B motorhome liberates you from the hassles that often accompany motorhome ownership.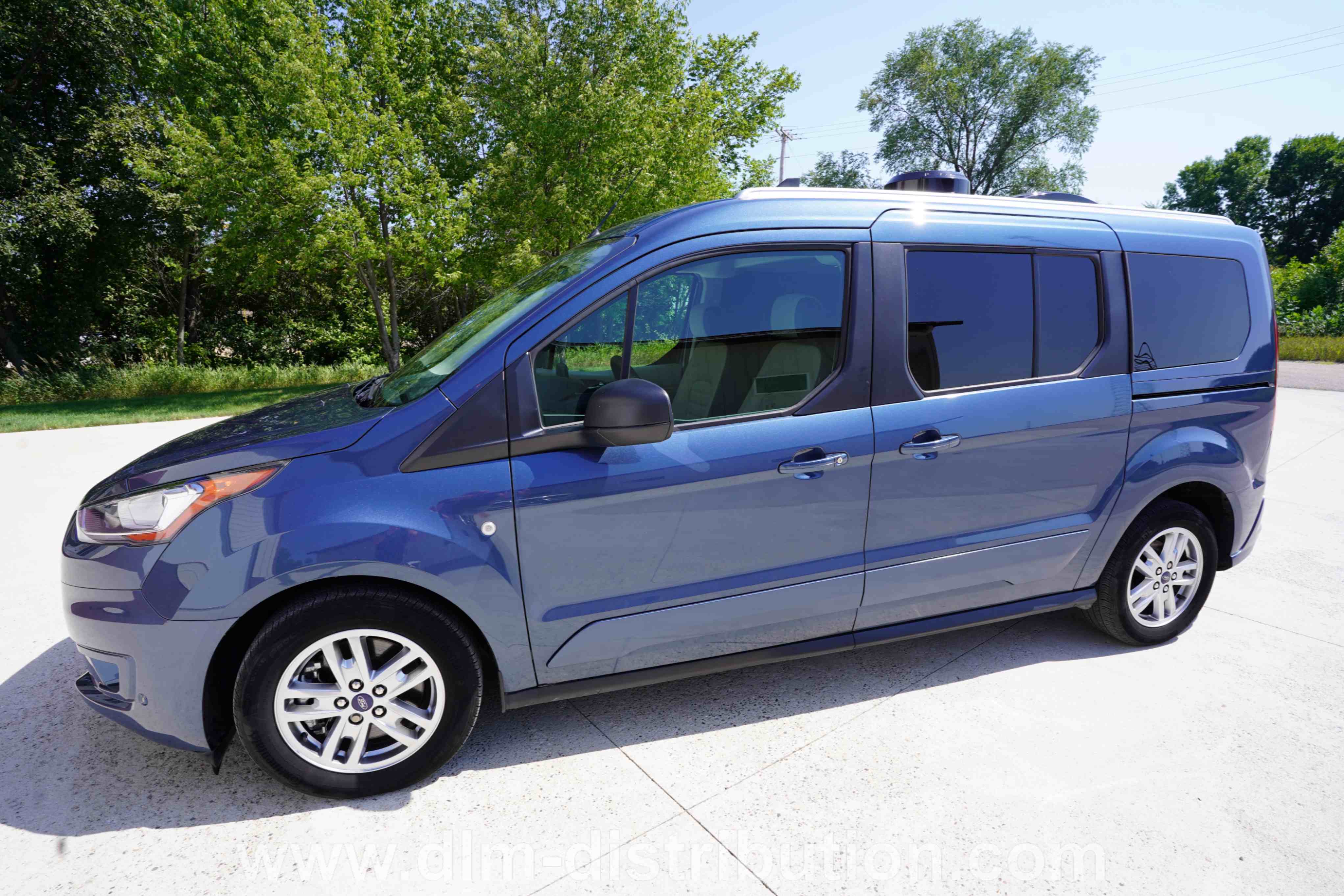 Built Exclusively on a Ford Transit Connect Chassis: The Ultimate in Compact Design
Unlike many of its bulkier counterparts, the Mini-T Campervan is constructed on a Ford Transit Connect chassis. This not only ensures that it can be stored at home but also adds maneuverability, allowing you to navigate tight spaces and narrow lanes with ease.
Key Features:
-Height: At under 7 feet (80 inches to the top roof feature), it's perfect for standard 7-foot garages.
-Length: Measuring at 16 feet, the Mini-T acts more like an SUV than a cumbersome motorhome, offering effortless driving and parking.
-Efficiency: With fuel efficiency ranging from 24-28 MPG, it outperforms larger motorhomes significantly.
-Luxury in a Compact Space: Despite its compact exterior, the Mini-T doesn't skimp on features. The well-designed interior maximizes every inch of available space.
-Utilities: The Mini-T is equipped with a sink, portable stove, microwave oven, TV, and even a foldable/portable toilet tucked neatly under the bed.
-Sleeping Space: It accommodates a sleeping arrangement for two, ensuring that you're well-rested for the next day's adventures.
Tailor-Made for Standard Garages
The Mini-T is ideal for homeowners who don't have the luxury of oversized or commercial garages. If you have a standard 7-foot garage, you can effortlessly store this campervan at home between your travels.
Attention to Detail
What sets the Mini-T apart is the meticulous engineering that goes into each vehicle. From the intelligent use of space to the quality of materials, it's evident that DLM-Distribution focuses on even the smallest details.
The Best of Both Worlds
The Mini-T Campervan offers a unique blend of luxury and practicality. You don't have to sacrifice comfort for the sake of convenience; in this compact marvel, you truly can enjoy the best of both worlds.
Final Thoughts
If you've been hesitant about diving into the motorhome lifestyle due to storage constraints, the Mini-T Campervan by DLM-Distribution is worth considering. Always remember to double-check the dimensions of any motorhome you're considering, to ensure it will fit in your intended storage space. With the Mini-T, you're not just investing in a vehicle; you're enabling a new, adventurous lifestyle.
Happy travels!
DLM-Distribution / Campervans is a licensed manufacture and dealer located in Lake Crystal Minnesota serving clients around the country
Contact Dave: 651-285-7089 or Candy: 507-382-9446 today!