NEWS
May 4th, 2023
Imagine cruising through the winding roads of Southern California in your Mini-T Campervan, surrounded by the surreal landscape of Joshua Tree National Park—a place where nature's artistry exceeds your wildest dreams. Towering Joshua trees punctuate the horizon, granite boulders form intricate sculptures, and at night, the sky is a sprawling canvas of stars. This is more than just a trip; it's an adventure into a wonderland of natural beauty.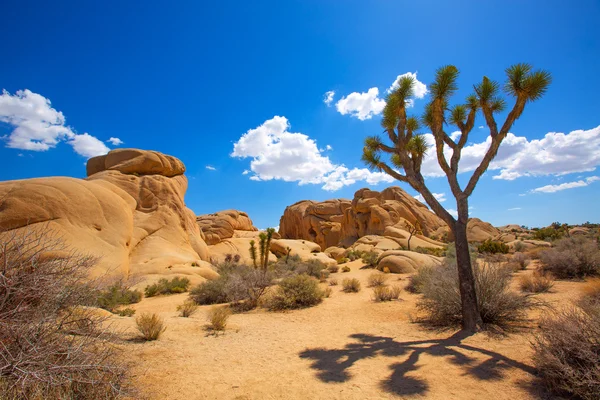 Why You Should Go to Joshua Tree National Park
Unique Desert Landscapes
Joshua Tree offers an ecosystem unlike any other. The Joshua trees, a species of yucca, are the stars of this natural amphitheater. In addition, the park's massive granite boulders, sand dunes, and panoramic vistas provide an endless playground for the outdoor enthusiast.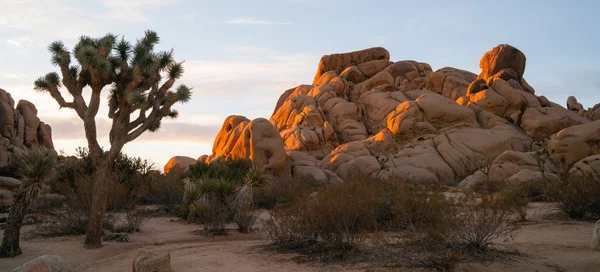 Hiking Trails for Everyone
Whether you're an experienced hiker or a casual walker, there's a trail for you. Trails range from short, easy strolls through the Hidden Valley to more challenging hikes up Ryan Mountain.
A Rock Climber's Paradise
With a plethora of climbing routes on sandstone cliffs, Joshua Tree is a hub for climbers from all over the world. Whether you're an expert or a beginner, there's a climb that will challenge and excite you.
Stargazing Heaven
The clear, unobstructed desert skies make this park one of the best places for stargazing. Just step outside your Mini-T Campervan at night, and you're in for a celestial treat.
What Not to Miss in Joshua Tree National Park
Hidden Valley
A hiker and rock climber's nirvana, Hidden Valley offers a wonderland of Joshua trees and granite boulders. Don't forget to pack a picnic and your camera; you'll want to capture this landscape.
White Tank Campground
Park your Mini-T Campervan at White Tank Campground in the western part of Joshua Tree for easy access to hiking and rock climbing. This location is ideal for those who want to be in the heart of the action.
Belle Campground
If you're looking for a quieter, more secluded experience, drive your Mini-T to Belle Campground, located in the eastern part of the park. Here, you can enjoy nature's solitude in relative peace.
Keys View
For a panoramic view that will take your breath away, head to Keys View. This overlook gives you a spectacular view of the Coachella Valley, the San Andreas Fault, and the Salton Sea.
Ryan Mountain
If you're up for a challenge, the hike to Ryan Mountain is a must. The view from the top is a perfect panorama of the park's unique topography.
Tips for Planning Your Trip:
-Best Time to Visit: Spring and fall offer the most pleasant temperatures.
-Stay Hydrated: Always carry more water than you think you'll need.
-Sun Protection: Sunscreen and a hat are your best friends in the desert.
-Be Aware: The desert is as dangerous as it is beautiful. Look out for heat exhaustion and dehydration.
-Respect Wildlife: Enjoy watching the animals, but don't feed or disturb them.

There's something inherently magical about Joshua Tree National Park, and there's no better way to experience it than by road-tripping in your Mini-T Campervan. Whether you're hiking, rock climbing, or simply enjoying the serene landscape, Joshua Tree offers a plethora of experiences that make for an unforgettable adventure.
So pack your bags, fuel up your Mini-T, and set your GPS for Joshua Tree National Park. This is one road trip that promises to be a journey of a lifetime.
Happy Camping!
DLM-Distribution / Campervans is a licensed manufacture and dealer located in Lake Crystal Minnesota serving clients around the country
Contact Dave: 651-285-7089 or Candy: 507-382-9446 today!