NEWS
September 5th, 2023
Delaware may be the second-smallest state in the U.S., but don't let its size fool you; it's a paradise for outdoor lovers and campers. From sandy beaches along the Atlantic Ocean to lush forests teeming with wildlife, the state offers a myriad of landscapes. When you pair these scenic locations with the compact versatility of a Mini-T Campervan, you get an experience that's both convenient and invigorating.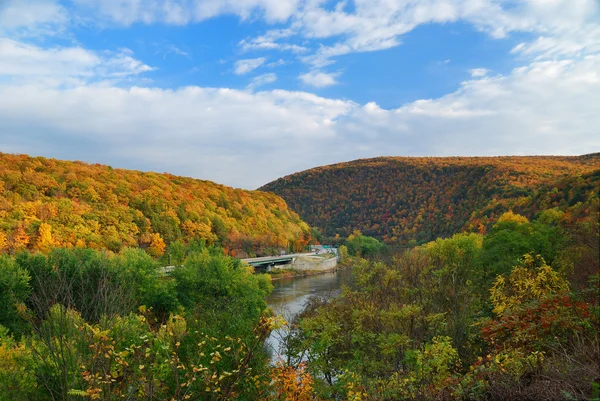 Best Time of Year to Visit Delaware
Spring (March to May)
The blooming season brings in a refreshing atmosphere and is perfect for hiking and beach activities. Spring is also a less crowded season, providing a more peaceful experience.
Fall (September to November)
Fall is perhaps the most exquisite time to visit Delaware if you're a fan of vibrant foliage. You can experience the state's beautiful array of autumnal hues in its numerous parks and forests.
Summer (June to August)
For beach enthusiasts, Delaware summers offer excellent weather, albeit it can be crowded and hot. If you prefer to have the beaches to yourself, try going in late spring or early fall.
Things to See
Delaware Water Gap
A stunning natural wonder featuring rivers, forests, and waterfalls. Hiking and canoeing are popular activities here.
Cape Henlopen State Park
Known for its beautiful beaches, the park also offers hiking trails and historical attractions like Fort Miles.
Delaware Seashore State Park
A haven for water sports and fishing, the park also provides miles of shoreline perfect for sunbathing and swimming.
Nemours Estate
If you want a break from the outdoor adventures, this beautifully preserved mansion offers stunning architecture and gardens.
Brandywine Creek State Park
One of the best places to witness the fall colors in Delaware, Brandywine Creek State Park offers excellent hiking and wildlife photography opportunities.
Top Places to Camp in Your Mini-T Campervan
Lums Pond State Park: Features RV and tent camping with the largest freshwater pond in Delaware as its centerpiece.
Cape Henlopen State Park: Offers well-maintained campgrounds near the beach, complete with shower and laundry facilities.
Delaware Seashore State Park: Ideal for those who want to camp close to the ocean, with amenities like electricity and water hookups.
Killens Pond State Park: Set around a 66-acre millpond, this park offers camping, hiking, and fishing opportunities.
Trap Pond State Park: Known for its freshwater wetlands, it offers excellent bird-watching and canoeing opportunities, in addition to camping spots.
Best Campgrounds for Mini-T Campervans
Big Oaks Campground, Rehoboth Beach: Close to major attractions.
Tall Pines Campground Resort, Lewes: Offers a range of amenities including a pool, mini-golf, and a fishing pond.
G & R Recreational Campground, Houston: A more rustic option ideal for those looking to escape the crowds.
Experiencing Fall Colors
If you're specifically aiming for a trip to witness the vibrant fall foliage, mid to late October is the best time to visit. Brandywine Creek State Park, White Clay Creek State Park, and Trap Pond State Park are some of the best spots to catch the brilliant reds, oranges, and yellows of autumn leaves.
Plan your trip now!
A camping trip in Delaware with your Mini-T Campervan is a delightful experience. The state offers a diverse range of landscapes and activities, perfect for any outdoor enthusiast. Whether you're planning to explore the beaches, forests, or historical sites, Delaware has something to offer for everyone.
Happy Camping!
DLM-Distribution / Campervans is a licensed manufacture and dealer located in Lake Crystal Minnesota serving clients around the country
Contact Dave: 651-285-7089 or Candy: 507-382-9446 today!