NEWS
March 6th, 2016
Minnesota, the Land of 10,000 Lakes, is an enchanting destination that offers an eclectic blend of natural beauty and urban sophistication. The star of the show is undoubtedly Minneapolis, a city teeming with culture, art, and friendly locals. If you're planning a trip to the state in your Mini-T Campervan, you're in for an adventure that will take you from the bustling Minnesota State Fair to tranquil state parks. Let's dive in!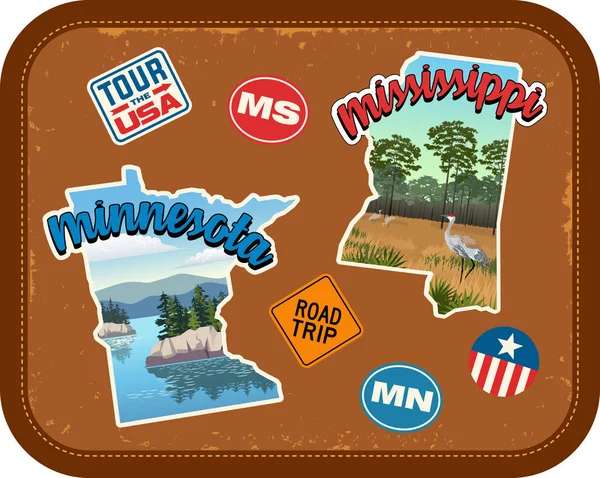 Minnesota State Fair
Start your trip with the "Great Minnesota Get-Together," the Minnesota State Fair. Usually held in late August to early September, it's one of the largest and most well-attended state fairs in the United States. Your Mini-T Campervan offers the perfect mode of transport to the fairgrounds where you can indulge in everything from deep-fried delights to live concerts. Don't forget to take a spin on the giant Ferris wheel for a bird's-eye view of the festivities.
Minneapolis Institute of Art
Once you've had your fair share of fair fun, make your way to the Minneapolis Institute of Art. This treasure trove offers over 90,000 works of art that span 5,000 years. Here, you can get lost among European masterpieces, Asian antiquities, and contemporary installations—all for free!
Mall of America
What's a trip to Minnesota without visiting the Mall of America? Your campervan can comfortably fit your shopping bags as you explore this behemoth of consumer culture. With over 500 stores, an aquarium, and even an indoor amusement park, you can easily spend an entire day here.
Walker Art Center and Minneapolis Sculpture Garden
For more contemporary artistic endeavors, head over to the Walker Art Center and the adjacent Minneapolis Sculpture Garden. The iconic "Spoonbridge and Cherry" sculpture is a must-see and a great backdrop for some Instagram-worthy photos.
Outdoors and Beyond
Now that you've gotten your city fix, it's time to venture out into the vast Minnesotan wilderness. Pack up your Mini-T Campervan and make your way to some of these natural gems:
Itasca State Park
Located about 3.5 hours north of Minneapolis, Itasca State Park is where you'll find the headwaters of the Mississippi River. The park offers numerous camping options, perfect for setting up your Mini-T Campervan.
Boundary Waters Canoe Area Wilderness
For a more remote experience, continue further north to the Boundary Waters Canoe Area Wilderness. This maze of interconnected lakes and rivers offers world-class canoeing and camping spots that are only accessible by boat or foot.
Gooseberry Falls State Park
Situated on the North Shore of Lake Superior, Gooseberry Falls State Park is another great camping destination. It's especially popular for its beautiful waterfalls and hiking trails.
Minnehaha Park
If you don't want to wander far from the city, Minnehaha Park is a great day-trip option. Take a leisurely stroll to see the Minnehaha Falls or enjoy a picnic in one of its many scenic spots.
In a Mini-T Campervan, the comfort of home travels with you, allowing you to experience Minneapolis and Minnesota's great outdoors in a unique and intimate way. With its mix of urban attractions and natural beauty, Minnesota offers a balanced trip that promises both adventure and sophistication. So pack up your campervan and start exploring the North Star State!
Happy Travels!
DLM-Distribution / Campervans is a licensed manufacture and dealer located in Lake Crystal Minnesota serving clients around the country
Contact Dave: 651-285-7089 or Candy: 507-382-9446 today!