NEWS
May 20th, 2023
Embark on an adventure that perfectly marries the romance of the open road with the allure of nature's beauty as you traverse through Iowa in your Mini-T Campervan. With the freedom to roam, and plenty of memorable destinations to choose from, let's dive into the heart of Iowa's scenic charm.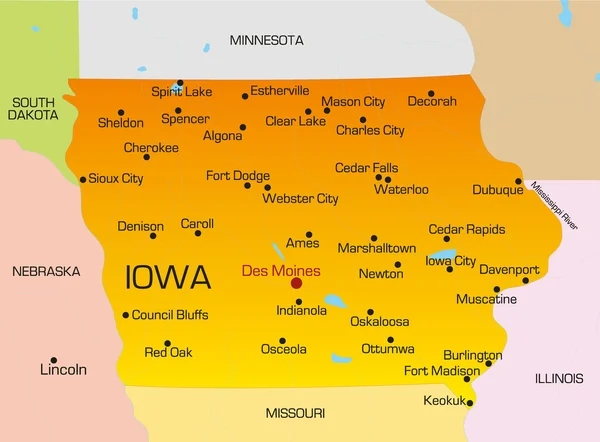 Uncover subterranean wonders at Maquoketa Caves State Park, situated in the eastern part of the state. This unique destination boasts an array of caves waiting to be explored, complemented by both primitive and electric campsites to park your Mini-T Campervan for an overnight stay under the starlit sky.
Backbone State Park is another must-visit stop. Encompassing over 2,000 acres of lush wooded landscape, this park offers a refreshing escape. From a tranquil lake for fishing and boating to over 21 miles of invigorating hiking trails, both electric and non-electric campsites are available for a comfortable stay.
Next, drive towards Lake Macbride State Park, located near Iowa City. This park's gem is its 940-acre lake, perfect for fishing, boating, and swimming. Set up your camp on one of their electric or non-electric campsites and enjoy the stunning sunrise over the lake in the morning.
Don't miss out on Ledges State Park, found in the heart of Iowa. The park's striking sandstone formations are worth a visit, offering an amazing backdrop for a memorable camping experience. Choose from either electric or non-electric campsites to park your mini home-on-wheels.
Finally, head to northeastern Iowa to find Pikes Peak State Park. With awe-inspiring views of the Mississippi River and both electric and non-electric campsites, it's an ideal destination to wrap up your camping journey.
Lastly, treat yourself with a sweet ending to your trip by visiting the Blue Bunny Ice Cream Parlor. Hailing from Le Mars, northwest Iowa, this popular ice cream brand offers a plethora of delicious flavors to choose from, as well as sundaes, shakes, and cones. The parlor also features a gift shop where you can grab Blue Bunny souvenirs, a charming memento of your Iowa adventure. Though it might be a detour from your camping sites, it's an indulgence every ice cream aficionado should experience.
May your Mini-T Campervan journey through Iowa be filled with scenic wonders, outdoor adventures, and delightful treats.
Happy Camping!"
DLM-Distribution / Campervans is a licensed manufacture and dealer located in Lake Crystal Minnesota serving clients around the country
Contact Dave: 651-285-7089 or Candy: 507-382-9446 today!